March 29-31, 2023
Chicago, IL. Details TBA.
March 23-25, 2022
Toronto, ON. Details TBA.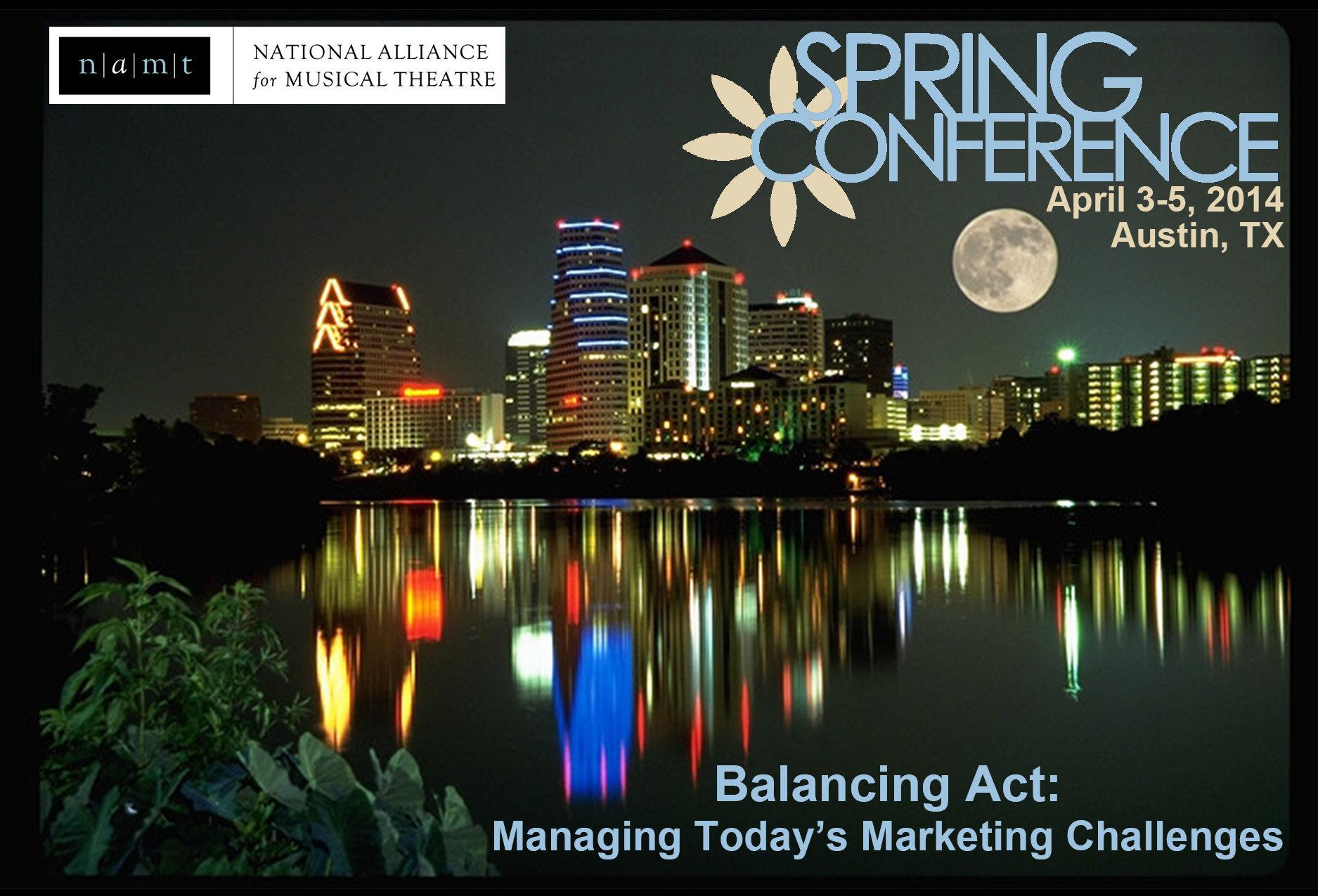 Conferences
Balancing Act: Managing Today's Marketing Challenges
April 3
-

5, 2014

ZACH Theatre, 1510 Toomey Rd, Austin, TX 78704

Hosted by ZACH Theatre in Austin, TX, a growing hub of technology and internet commerce and the "live music capital of the world," the 2014 Spring Conference provided an exciting look at how theatres can balance traditional and modern marketing, technology and the personal touch, and big ideas and limited budgets. In addition to NAMT members, we heard from experts from other arts organizations and from outside of the arts/not-for-profit world, giving attendees concrete ideas to take home to their theatres and implement right away. Attendees sampled some of Austin's famous BBQ and Tex Mex, and enjoyed a production at ZACH and networking events around the city.