Home »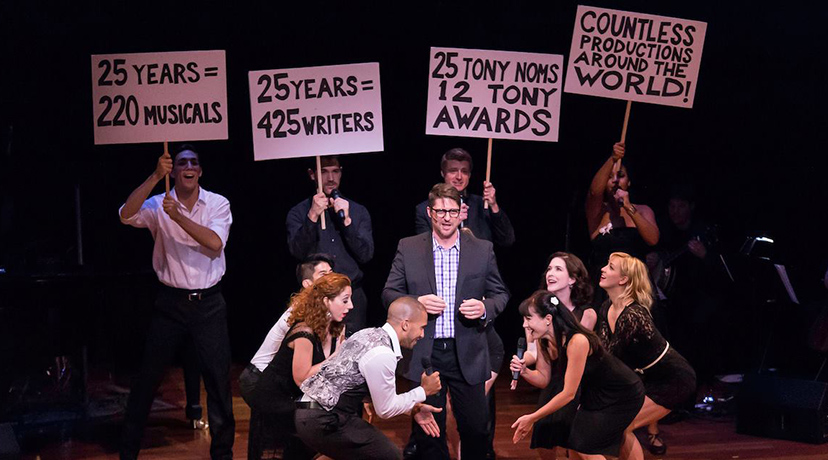 Support NAMT
The National Alliance for Musical Theatre (NAMT) is a not-for-profit organization serving the musical theatre community that counts on funding from a variety of sources to carry out its mission to nurture the creation, development, production, and recognition of new musicals, and provide a forum for musical theater professionals to share resources and exchange information.
More about NAMT
Donate Now
What Does My Gift to NAMT Support?
Frank Young Fund for New Musicals
The Frank Young Fund for New Musicals is a major granting initiative to support theatres and writers as they work together to create a new musical. NAMT established the National Fund for New Musicals to respond to a critical field need for a more creative and effective process to support a musical's development.
More about the Fund
Innovation & Exploration Fund
NAMT's Innovation & Exploration Fund is designed to help NAMT member theatres pilot new ideas in various administrative and production areas to advance their missions. Areas of exploration may include (but are not limited to) technology, accessibility, audience development, education and artistic innovation and advancement. By reducing the financial burden, these project grants will allow theatres to take some risks and try new ideas, contributing to the overall growth and health of the field. Whether the projects succeed fully, minimally or not at all, lessons learned are shared with the entire NAMT membership, leading to opportunities for more innovation and continual growth.
More about the IEF
Festival of New Musicals
In 1989 the Festival of New Musicals was created to provide a forum to celebrate the new musicals that were being produced and presented around the country. Since then, the Festival has introduced musical theatre producers to 228 musicals and 432 writers from around the world. More than 85% have gone on to subsequent readings, workshops, productions and tours, been licensed, and/or recorded on cast albums as a direct result of the Festival!
Held over two days in New York City every fall, the Festival produces 45-minute presentations of eight new musicals before an industry-only audience with the experience and resources to move the work forward.
Festival highlights include: Broadway's The Drowsy Chaperone, winner of five 2006 Tony Awards; and Thoroughly Modern Millie, 2002 Tony Winner for Best Musical. Off-Broadway successes include Vanities: A New Musical, The Bubbly Black Girl Sheds Her Chameleon Skin, I Love You Because, Songs for a New World, and Striking 12. Regional hits include Ace, Children of Eden, Harold and Maude, Honk!, Kingdom, Meet John Doe, and Was.
More about the Festival
Artist Collaboration
NAMT holds two conferences per year highlighting latest trends in musical theatre, providing vital industry reseach information, and creating unique opportunities for producers and writers to work together. These services – the National Fund for New Musicals, Festival of New Musicals and Conferences – have set NAMT apart in the musical theatre industry as a leading catalyst for collaboration among producers and writers.
Is My Donation Tax Deductible?
Yes. NAMT is a 501(c)(3) organization with not-for-profit status. With your contribution, you will receive an acknowledgement letter that can serve as your receipt and be used for tax purposes once NAMT has processed your gift.
For more information, please call Executive Director Betsy King Militello at (212) 714-6668 ext. 11, or email betsy@namt.org.
Donate Now
Photo credit: Show Off! A Benefit Celebrating 25 Years of the Festival of New Musicals, Photo by Ric Kallaher.