Home » Events »
Musical Theatre: Past, Present, Future
October 23 - 24, 2018
TKP New York, 109 West 39th Street, NYC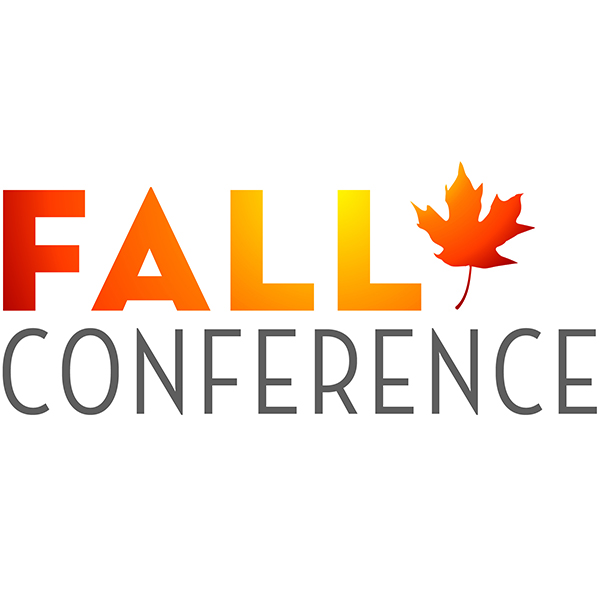 NAMT's Fall Conference is the networking event of the year, bringing NAMT members together to discuss the future of musical theatre.
WHO ATTENDED THE CONFERENCE
Executive management, artistic directors, new works directors and staff, board members, commercial producers, and anyone at your theatre involved with new work development and production. NAMT conferences can also be a great perk for engaged donors who are interested in learning more about how things work behind the scenes! All employees and board members of a member organization are NAMT members!
CONFERENCE PROGRAM
At this year's Fall Conference, held in conjunction with the 30th Annual Festival of New Musicals, we looked at how NAMT and our members are working together to bring musical theatre into the future while also preserving its history. Where is the industry going, where do we want it to be going, and what is NAMT's role in getting it there?
Fall Conference registration includes:
panels, speakers, case studies and breakout discussions
breakfast and lunch on both days
a pre-theatre cocktail party with heavy hors d'oeuvres and an open bar
ample networking time
and more!
Detailed Agenda
REGISTRATION, RATES AND DEADLINES
NAMT Conferences are open to NAMT members in good standing and invited guests. If you are not a NAMT member (or are unsure of your membership status) and would like to attend the Fall Conference, please email Membership Director Adam Grosswirth or call (212) 714-6668 x15.
The more people you bring, the more you save!

Member early registration rates for the full Conference were $400 – $525 per person.

New this year: Deep discounts if you bring three or more people from your organization!

Additional options are be available for single day rates, Associate Members and invited non-members.
Register early for the best rates!

Deadlines:

Early Registration: September 23

All prices increased by $100 on September 24

Final Registration: October 14
Cancellation: October 10

Registrations cancelled through October 1 will be refunded, less a $100 cancellation fee. After October 10, 2018, no refunds will be possible.
Payments must be received by October 1. If a registration is canceled due to non-payment, attendees will have to re-register at the current pricing.
Register Now!
THANKS TO OUR SPONSORS
We are very grateful to the sponsors and exhibitors of the 2018 Fall Conference. Please click here for information on supporting NAMT and the benefits of sponsoring or exhibiting at our events.
Sponsor or Exhibit at the Conference
---
Educational Resources Committee
Dan Murphy, The Broadway Rose Theatre (OR), Chair
Michael Ballam, Utah Festival Opera Company (UT)
Wayne Bryan, Music Theatre Wichita (KS)
Mark Fleischer, Pittsburgh CLO (PA)
Robb Hunt, Village Theatre (WA)
Jennifer Jaquess, Red Mountain Theatre Company (AL)
Orlando Morales, The 5th Avenue Theatre (WA)
Fall Conference Committee
Hillary Hart, Theatre Under the Stars (TX), Chair
Taneisha Duggan, TheatreWorks Hartford (CT)
Cody Lassen, Cody Lassen & Associates (NY)
Scott Levy, Colorado Springs Fine Arts Center Theatre Company (CO)
Jeff Rane, Uptown Players (TX)
Amy Rogers, Pace New Musicals (NY)


Agenda
Download
Tuesday, October 23, 2018
9:00 - 9:30 am
Check-in and Breakfast

TKP NY
109 West 39th Street
Empire Room

Grab your badge and conference materials and join us for breakfast (and lots of coffee) and some morning networking time. (Breakfast will be available through the morning as other sessions continue.)

Sponsored by Disney Theatrical Productions & Ogunquit Playhouse

9:30 - 10:30 am
Speed-Dating

Bryant Park Room

A fast-paced and fun opportunity for you to meet-and-greet your fellow Conference attendees.

10:30 - 11:30 am
Keynote: David Henry Hwang in conversation with Laura Heywood

Empire Room

Tony Award-winner David Henry Hwang will kick off the Fall Conference with a keynote conversation about the past, present and future of musical theatre. In addition to many plays, musicals and opera libretti, Hwang's latest musical, Soft Power, written with Jeanine Tesori, recently premiered at Center Theatre Group (National Fund for New Musicals production grant recipient). SF Gatesaid this new musical "deserves to be known as one of the defining theatrical works of the Trump era."

David Henry Hwang is a playwright, screenwriter, television writer, and librettist, whose stage works includes the plays M. Butterfly, Chinglish, Yellow Face, Kung Fu, Golden Child, The Dance and the Railroad, and FOB, as well as the Broadway musicals Aida (co-author), Flower Drum Song (2002 revival) and Disney's Tarzan. Hwang is a Tony Award winner and three-time nominee, a three-time OBIE Award winner, and a two-time Finalist for the Pulitzer Prize. He is also America's most-produced living opera librettist, whose works have been honored with two Grammy Awards, and he co-wrote the Gold Record "Solo" with the late pop star Prince. Hwang is currently a Writer/Consulting Producer for the Golden Globe-winning television series The Affair. His screenplays include Possession, M. Butterfly, and Golden Gate. Hwang was a Residency One Playwright at Signature Theatre, which produced a season of his plays, and M. Butterfly was recently revived on Broadway. His opera An American Soldier, with composer Huang Ruo, will premiere in June 2018 at Opera Theatre of St. Louis. Recent honors include 2011 PEN/Laura Pels Award for a Master American Dramatist, the 2012 Inge Award, the 2012 Steinberg Distinguished Playwright "Mimi" Award, a 2014 Doris Duke Artist Award, and a 2015 Ford Foundation "Art of Change" Award. He serves on the Board of the Lark Play Development Center, as Head of Playwriting at Columbia University School of the Arts, and as Chair of the American Theatre Wing.

Laura Heywood is a professional enthusiast: a multi-faceted host, consultant, performer, pundit, and writer widely recognized for her commitment to positivity. Through her social media persona @BroadwayGirlNYC, Laura has become "Broadway's most influential fan" (CBS This Morning) and "the most vocal and visible supporter in the business" (Forbes). in 2018 she worked as the in-house Broadway expert and Video Package Supervisor on the 2018 Tony Awards. She regularly acts as a celebrity interviewer for outlets including Build Series and CBS New York, and moderates talkbacks and hosts special events on Broadway stages. She has worked in fields ranging from sports radio (San Francisco Giants) to commercial acting (Dove's Campaign for Real Beauty) to celebrity talent booking (Sirius XM), always bringing a point of view of contagious joy. As a social media expert, Laura has worked with Bebe Neuwirth (Tony Award winner); LaChanze (Tony Award winner); Tori Amos (Grammy Award nominee); FOUND: The Musical off Broadway; Actors Equity; The American Musical & Dramatic Academy; Grant Thornton; and The Kilroys. She volunteers regularly and is on the Board of Directors for the national arts & education non-profit Story Pirates. www.LauraHeywoodMedia.com

11:30 am - 1:00 pm
Finding the Future

Empire Room

What does the future of musical theatre look like and what do we want it to look like? Where are new shows/artists/administrators/audiences coming from? What stories are being told? What responsibility do NAMT and its members have for actively shaping the future?

Moderated by Hillary Hart (Theatre Under the Stars), with Kathy Evans (Rhinebeck Writers Retreat), Cody Lassen (Cody Lassen & Associates), Amy Rogers Schwartzreich (Pace University), Natasha Sinha (LCT3/Lincoln Center Theater and Musical Theatre Factory), and Mei Ann Teo (Musical Theatre Factory).

1:00 - 2:15 pm
Lunch & Annual Membership Meeting

Empire Room

Sponsored by The Musical Company & Theatre Under The Stars

2:30 - 3:30 pm
Concurrent Breakout Sessions: Group Discussions by Budget Size

Discussion groups by organization size to discuss pressing topics among similar organizations.

Organizations with operating budgets under $2 million
Led by Kate Galvin (Cardinal Stage Company)
Chelsea

Organizations with operating budgets from $2 million to $5 million
Led by Anthony Rodriguez (Aurora Theatre)
Madison

Organizations with operating budgets from $5 million to $12 million
West Village

Organizations with operating budgets over $12 million
East Village

3:45 - 5:00 pm
When New(er) Works Are (Brand) New To You

Empire Room

How can a theatre known for classics successfully add new/er works into the mix? Will audiences follow? Will new audiences come?

Moderated by Mark Fleischer (Pittsburgh CLO), with Keith Cromwell (Red Mountain Theatre), Mandy Greenfield (Williamstown Theatre Festival) and Dan Murphy (The Broadway Rose Theatre Company).

5:30 - 7:30 pm
Networking Cocktail Party

Glass House Tavern
252 West 47th Street

Sponsored by Samuel French & Pittsburgh CLO
Wednesday, October 24, 2018
8:30 - 9:00 am
Breakfast

TKP NY
109 West 39th Street
Empire Room

Breakfast will be available throughout the morning sessions.

Sponsored by Ticketmaster & Shea's Performing Arts Center

9:00 - 10:00 am
Revivals: Responsibility and Opportunity

Empire Room

Times change, and norms of acceptability change with them. How can we honor musical theatre's legacy while providing context for modern audiences? How can we preserve what makes these musicals worthwhile despite "problematic" material? Should we?

Moderated by Jeff Rane (Uptown Players), with Curt Dale Clark (Maine State Music Theatre), Kwofe Coleman (The MUNY), Meg Fofonoff (Art Lab), Sara Holdren (New York Magazine), and Georgia Stitt (Festival Alumni Writer).

10:00 - 11:15 am
Audiences: Fact vs. Fiction

Empire Room

What assumptions are we making about our audiences and how do they affect our programming choices? How can data help us sort out fact from bias?

Moderated by Taneisha Duggan (TheaterWorks Hartford), with Tory Bailey (Theatre Development Fund), Michael Baron (Lyric Theatre of Oklahoma), Kate Hagen (TRG Arts) and Donna Lynn Hilton (Goodspeed Musicals).

11:15 - 11:45 am
Networking Coffee Break

Empire Room

All-day coffee sponsored by The Hollywood Pantages

11:45 am - 1:00 pm
Setting Up For Success and Succession

Empire Room

Where is the next generation of theatre-makers coming from, and what will they find when they get here? What does a career in theatre administration look like in 2018? Are our institutions welcoming to all? Are we guiding and nurturing the next generation to step into our shoes and take the lead?

Moderated by Phil Santora (TheatreWorks Silicon Valley), with Renee Blinkwolt & Jillian Rorer (Ars Nova), Marsha Brooks (Brooks & Distler), David Mallette (Management Consultants for the Arts) and Mitchell Marcus (The Musical Stage Company).

1:00 - 2:15 pm
Lunch & Festival Preview

Empire Room

Sponsored by Tams Witmark & The Marriott Theatre

2:30 - 3:30 pm
Concurrent Breakout Sessions

Small group discussion on topics of interest!

National New Play Network Rolling World Premieres
Nan Barnett, NNPN
East Village

Body Autonomy: Addressing Abuse and Harassment in Theatre
Corinne Woods & Hope Chavez, ART/NY
Chelsea

Executive Search
David Mallette, Management Consultants for the Arts
West Village

Social, Streaming, and Equity
Dragica Dabo & Brandon Lorenz, Actors' Equity Association
Madison

3:45 - 5:00 pm
World of Tomorrow: Technology and Musical Theatre

Empire Room

How are new forms of technology affecting the way we produce and consume theatre? How might theatres engage audiences and artists using virtual or augmented reality? What new tools are available to artists and crew in rehearsals? How will this affect the art being produced?

Moderated by Scott Levy (Colorado Springs Fine Arts Center Theatre Company), with Tim Kashani (Apples and Oranges Arts), Søren Møller (Fredericia Theatre), Kevin Warnick (Tuacahn Amphitheatre) and Kyle Wright (The Shubert Organization).

5:00 - 5:30 pm
Wrap-Up

Empire Room
As of 10/9/18. SUBJECT TO CHANGE.
Directions and Discounts
Guidelines
Participation Guidelines
NAMT is committed to recognizing and celebrating the diversity of experiences, talents, skills, cultures and opinions that our members bring to our community, and specifically to our events. We invite you to participate in the Fall Conference and Festival of New Musicals in a spirit of open-mindedness, curiosity and respect.
We want every NAMT event to be a safe, inclusive and productive environment for all participants. In that spirit, we ask you to…
Be inclusive, actively seeking and inviting diverse perspectives
Listen to understand
Participate in an active and direct way, with professionalism and respect for others
Be considerate, kind, constructive and helpful in your language and actions
Refrain from demeaning, discriminatory or harassing behavior and language
Respect confidentiality requests by speakers and other attendees
NAMT staff and Board may take action (up to and including expulsion with no refund and exclusion from future events) to redress disruptive, disrespectful or offensive behavior or any other actions deemed in conflict with the above guidelines.
Thank you to every NAMT community member for helping to make all of our events informative, inclusive and respectful.