Spring Conference 2020 (Canceled)
Greater Than the Sum of the Parts
(Canceled)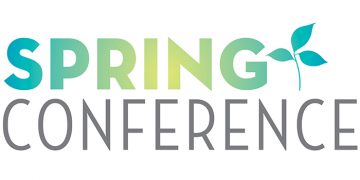 The 2020 Spring Conference is unfortunately canceled. All of us at NAMT are very sad about this — in times like these it feels even more important for us to come together, which is of course the one thing we can't do in this case — and our thoughts are with all of you as you face the difficult coming weeks.
It will take us some time to issue refunds, as we are working remotely for the time being. If you would like to donate your registration fees instead of receiving your refund, just let us know via email at events@namt.org; we'd tremendously appreciate that support.
If you booked your room at the Millennium Knickerbocker Hotel through our group block, your reservation will be automatically canceled. I know some of you booked outside of that offer or had your nights split between different rates, so please check your reservation and contact the hotel as needed. (I also have a list of all the bookings made through our group block and am happy to check for you if you're not sure.) If you'd still like to visit Chicago next week, the Knickerbocker is offering to rebook at our group rate or lower; just contact them.
We are adding online programming to address the COVID-19 crisis, during what was meant to be the time of the Spring Conference and beyond. Visit the Knowledge Exchange and Roundtables pages for info.
Click here for the Spring Conference Slack channel* for virtual networking.
Click here for a Slack discussion of coronavirus-related issues and resources*.
(*If you don't already have an account for NAMT's Slack community, you can create one here.)
The NAMT office is closed but we are all working and available by email or on Slack. Please don't hesitate to reach out if we can be of any assistance.
Guidelines
Participation Guidelines
NAMT is committed to recognizing and celebrating the diversity of experiences, talents, skills, cultures and opinions that our members bring to our community, and specifically to our events. We invite you to participate in the Fall Conference and Festival of New Musicals in a spirit of open-mindedness, curiosity and respect.
We want every NAMT event to be a safe, inclusive and productive environment for all participants. In that spirit, we ask you to…
Be inclusive, actively seeking and inviting diverse perspectives
Listen to understand
Participate in an active and direct way, with professionalism and respect for others
Be considerate, kind, constructive and helpful in your language and actions
Refrain from demeaning, discriminatory or harassing behavior and language
Respect confidentiality requests by speakers and other attendees
NAMT staff and Board may take action (up to and including expulsion with no refund and exclusion from future events) to redress disruptive, disrespectful or offensive behavior or any other actions deemed in conflict with the above guidelines.
Thank you to every NAMT community member for helping to make all of our events informative, inclusive and respectful.
This page was last updated on 03/20/2020