Home » Events »
The Full Patron Experience (Marketing & Fundraising)
March 25 - 27, 2020
Chicago, IL
Chicago and Lincolnshire, IL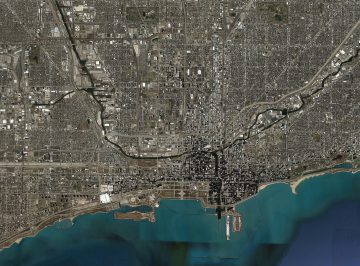 For the 2020 Spring Conference, we're convening marketing, development and executive staff members to discuss the full patron experience, looking at the ways in which departments overlap to communicate with and provide the best customer service for their audience members and donors, while bringing revenue and great word-of-mouth to their theatres. How do you communicate with your audience and with each other? How do you promote your theatre as a destination both to attend and to support — and how do you actively make those two goals work together? How do programming, education and community engagement play a role? How do your patrons experience your theatre from the moment they receive your mailing, to when they arrive, through the show, to when they leave? How do you sell the value of your entire institution as well as specific shows and programs? Sessions will also include breakouts to drill down on specific marketing, fundraising and patron services topics.
Plus, you'll have tons of time to network with your fellow NAMT members, and visit a wide range of Chicago-area theatres. Our hosts are rolling out the red carpet for us, and Conference events will take place at Chicago Shakespeare Theater on Navy Pier, The Marriott Theatre in Lincolnshire and Mercury Theater in Southport, as well as the classic Millennium Knickerbocker Hotel just off the Magnificent Mile.
This Conference is designed for anyone who plays a role in the message your theatre and your shows are sending — not only Development and Marketing staffs, but also Artistic Directors, Executive Directors, Managing Directors and commercial producers and presenters. Discounts are available for multiple attendees. Register now!
Registration
The NAMT Spring Conference is open to NAMT members in good standing and invited guests. If you are not a NAMT member (or are unsure of your membership status) and would like to attend the Spring Conference, please email Membership Director Adam Grosswirth or call (212) 714-6668 x15.
The more people you bring, the more you save!
Registration rates for Organizational Members are:

$525 for the first attendee from your organization
$460 for the second attendee
$440 for the third attendee
$425 for the fourth attendee (and up)
A day rate of $310 for the first attendee from your organization and $275 for additional attendees is also available.
Associate Member rates are $575 for the full conference and $360 for one day.
Non-members may attend the conference by invitation only. Non-member rates are $100 more than organizational member rates.
Conference registration includes the kick-off cocktail party on March 25, and two full days of programming on March 26 and 27, including breakfast and lunch, and dinner/reception on March 26.

Additional evening events are available at additional cost. See details below and when you register.

Early registration ends on February 17. All prices will increase by $100 on February 18, 2020.
The final registration deadline is March 15, 2020. Email Membership Director Adam Grosswirth for more information.
Payments must be received by the registration deadline or your registration will be canceled. Re-registrations will be billed at the applicable rate on the date of the new processing.
The cancellation deadline is March 9. Fees will be refunded, less a $100 cancellation fee. No refunds will be allowed after the cancellation deadline.
Not a member? Email Adam.
Add-On Events
In addition to the main Conference programming, the following events may be added to your registration:
Kiss Me, Kate at the Marriott Theatre, March 26

Passions run high as leading lady Lilli Vanessi and her ex-husband, actor/director Fred Graham, battle onstage and off in a production of Shakespeare's Taming of the Shrew. With romance, comedy, sophistication, and behind-the-scenes hijinks, Kiss Me, Kate combines the irreverent humor of two brilliant writers: Cole Porter and William Shakespeare.
We're spending the day at the the Marriott, and a pre-show reception will be included for all Conference attendees.
Transportation back to Chicago will be provided before and after the show.
Tickets $10

Priscilla Queen of the Desert at Mercury Theater Chicago, March 27

Adapted from the beloved movie, Priscilla tells a fabulous story of love, family, and true friendship, following three drag queens on their adventures across the Australian outback.
A pre-show reception will be included with your ticket, sponsored by Music Theater Works
Tickets $10
As of 1/2/20. Rates and details subject to change.
Register
Agenda
Wednesday, March 25, 2020
5:00 - 7:00 pm
Kick-Off Cocktail Party

Chicago Shakespeare Theater

Sponsored by Chicago Shakespeare Theater
Thursday, March 26, 2020
9:00 - 11:30 am
Breakfast & Conference Sessions @ Knickerbocker Hotel

Millennium Knickerbocker Hotel
163 East Walton Place
Chicago, IL

11:30 am
Transportation to Marriott Theatre
1:00 - 5:30 pm
Lunch & Conference Sessions @ Marriott Theatre

The Marriott Theatre
10 Marriott Drive
Lincolnshire, IL

5:30 - 7:00 pm
Reception

The Marriott Theatre
10 Marriott Drive
Lincolnshire, IL

Sponsored by The Marriott Theatre

7:00 pm
Transportation to Chicago
7:30 pm
Kiss Me, Kate

The Marriott Theatre
10 Marriott Drive
Lincolnshire, IL

Sponsored by The Marriott Theatre

10:00 pm
Transportation to Chicago
Friday, March 27, 2020
10:00 am - 5:00 pm
Breakfast, Conference Sessions & Lunch @ Chicago Shakespeare Theater

Chicago Shakespeare Theatre
Navy Pier
800 E. Grand Avenue
Chicago, IL 60611

6:30 pm
Pre-Show Reception

Mercury Theater Chicago
3745 N. Southport Avenue
Chicago, IL 60640

Sponsored by Music Theater Works

7:30 pm
Priscilla Queen of the Desert

Mercury Theater Chicago
3745 N. Southport Avenue
Chicago, IL 60640

Sponsored by Mercury Theater Chicago
As of 12/18/19. Subject to change!
Hotels & Accommodations
Millennium Knickerbocker Chicago
163 East Walton Place
Chicago, IL
www.millenniumhotels.com
(312) 751-8100
Millennium Knickerbocker Hotel Chicago is the epitome of classic Chicago style, located just off Magnificent Mile – a famous stretch that's home to over 400 retailers and high-end shops.
Established in 1927, the hotel has had many identities, including a Penthouse casino and speakeasy once run by the Capone family. You'll find markers of this iconic history all around the hotel as the old world meets the new.
One of the most timeless aspects of the hotel is our commitment to our guests – you can expect 4-star service at every moment of your stay.
Spring Conference attendees will receive rates of $119/night for a standard king room, or $139/night for a superior king or superior double from March 24 through 25, 2020. Rooms at this rate may be available for three days before and after these dates as well, subject to inventory. Click here or call 866-866-8086 and use group code 2003NAMTRO by March 2, 2020 to book now!
Book This Deal
Directions & Activities