Home » Events »
New Musicals, New Voices
October 25, 2014
8:00 am

-

October 26, 2014

8:00 pm
Convene, 810 7th Avenue (at 53rd Street), 23rd Floor, NYC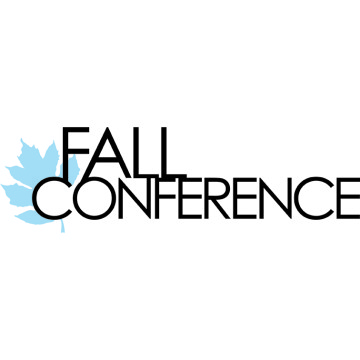 At the 2014 Fall Conference, we'll take an in-depth look at the future of musical theatre and the future of our musical theatre producing organizations. How do collaborators shape artistic output? Where is the next generation of theatre managers and theatre audiences coming from, and where will they lead us? How can NAMT members work together to preserve musical theatre's past and innovate its future? On the first day of the conference we'll be focusing on the art and business of making new musicals. On day two, we'll look at the next generation of arts leaders and managers, and how we can nurture them while they bring fresh ideas to our organizations. Plus, as always, plenty of time on both days to network and socialize with colleagues, discuss the 26th Annual Festival of New Musicals, and get updates from the NAMT staff.
Conference Highlights
A Keynote speech by a leader in the field.
Panel discussions, presentations and breakout groups led by experts with ample audience participation, conversation and Q&A.
Extensive networking opportunities, including a networking cocktail party on Saturday night (full open bar and heavy hors d'oeuvres), breakfast and lunch on both days of the conference, and coffee breaks and breakout sessions throughout the weekend.
An exclusive chance to discuss collaboration opportunities for the 26th Annual Festival of New Musicals shows.
NAMT's Annual Membership Meeting, with reports from the Board and Staff, during lunch on Saturday.
---
EDUCATIONAL RESOURCES COMMITTEE
Phil Santora, TheatreWorks (CA), Chair
Kathy Evans (NY)
Michael Robertson, Lark Play Development Center (NY)
Mark Fleischer, Pittsburgh CLO (PA)
FALL CONFERENCE COMMITTEE
Kevin Moriarty, Dallas Theater Center (TX), Chair
Kate Galvin, 11th Hour Theatre Company (PA)
Ray Hogg, Rainbow Stage (Manitoba)
Sharon Maroney, The Broadway Rose Theatre (OR)
Ann-Carol Pence, Aurora Theatre (GA)
Aaron Thielen, The Marriott Theatre (IL)
Agenda
Download
Saturday, October 25: New Musicals
8:30 – 10:30 am
Check-In and Continental BreakfastConvene810 Seventh Avenue (corner of 53rd Street)23rd Floor

Conference attendees will check in in the lobby of 810 Seventh Avenue before proceeding upstairs to the conference venue. Please allow a few extra minutes to check in and get to the 23rd floor.

Breakfast in Rockefeller Lounge, sponsored by Theatre Under the Stars and Disney Theatrical Group

9:00 – 9:15 am
Welcome RemarksRockefeller Room
9:15 – 10:15 am
Keynote Speaker: Jason Robert BrownRockefeller RoomJason Robert Brown is the ultimate multi-hyphenate — an equally skilled composer, lyricist, conductor, arranger, orchestrator, director and performer — best known for his dazzling scores to several of the most renowned musicals of his generation, including The Last Five Years (coming to the screen this February), his debut song cycle Songs for a New World (NAMT Festival 1997), the seminal Parade, for which he won the 1999 Tony Award for Best Score. Last season on Broadway, The Bridges of Madison County played to great acclaim, and his Honeymoon in Vegas opens this fall.Jason will speak about his work, making a living as a writer, how developing new musicals has changed from Songs for a New World to Honeymoon in Vegas, adapting films and being adapted to film, and more!
10:15 – 10:45 am
Networking Coffee BreakRockefeller Lounge
10:45 am – 11:45 pm
Where is the Musical Going?Rockefeller RoomAn all-star panel of writers, critics and producers will discuss their visions for the future of musical theatre.Moderated by Dana Harrel (Disney Imagineering Creative Entertainment), with Michael Friedman (Bloody Bloody Andrew Jackson, Fortress of Solitude), Kyle Jarrow (Hostage Song, Festival 2009), Lisa Kron (Fun Home), Amy Rogers Schwartzreich (Pace New Musicals) and Barbara Whitman (Barbara Whitman Productions).
11:45 am – 1:00 pm
Diversity: Challenges and OpportunitiesRockefeller RoomDo our staffs and our work reflect the makeup of our audiences and communities? How can we welcome and include new voices in the conversation? How can theatres respond when existing audiences push back against material that challenges them, or when outreach to new audiences meets resistance? What programs and programming have been successful? How can we do more? Should we?Moderated by Ray Hogg (Rainbow Stage). With Christine Toy Johnson (Actor/Writer, Asian American Performers Action Coalition), Dafina McMillan (TCG), Dave Steakley (ZACH Theatre) and Aaron Thielen (The Marriott Theatre).
1:00 – 2:30 pm
Lunch and Annual Membership MeetingEmpire RoomSponsored by Music Theatre International and Marriott Theatre of Lincolnshire
2:30 – 3:15 pm
Breakout SessionsIn these concurrent breakout sessions, we'll revisit some topics from recent conferences for those who might have missed them, giving everyone a chance to ask questions and get updates from members who've successfully implemented new ideas.Getting Started With New WorksDakota North

Commercial Enhancement for Non-Profit Theatres

Empire

Co-Productions

Dakota South

Free Networking Time

Beacon Lounge

3:30 – 4:30 pm

How Non-Writers Permanently Shape New Musicals

Rockefeller Room

What role do directors, choreographers, arrangers, music directors and other members of the creative team play in shaping a new musical? How do those elements define the language of a piece (not just the words)? What happens when a show has a continued life apart from the first production — do dance vocabulary and design elements remain a part of that language? And how can all involved protect themselves and their work?

Moderated by Branden Huldeen (NAMT), with Beth Blickers (Abrams Artists Agency), Marsha Brooks (Brooks & Distler), Jennifer Caprio (Costume Designer) and Michael Rubinoff (Canadian Music Theatre Project at Sheridan College).

4:30 – 5:30 pm
Managing ExpectationsRockefeller RoomEveryone involved in producing a new musical has expectations about how it should go, from theatres to writers to critics to audiences. How do you manage everyone's hopes and dreams? What can writers expect you to provide? How should critics treat a new musical in development? What role do audiences play in the process?Moderated by Aaron Thielen (The Marriott Theatre), with Isaac Butler (HowlRound, Parabasis), Jesse Green (New York Magazine/Vulture.com), Andrew Levine (The York Theatre Company), and John Simpkins (Sharon Playhouse).
5:30 – 7:30 pm
Networking Cocktail PartyGlass House Tavern252 West 47th Street (between Broadway and 8th Avenue)www.glasshousetavern.com

Sponsored by Samuel French, Inc. and Pittsburgh CLO
---
Sunday, October 26: New Voices
9:00 – 10:30 am
Continental BreakfastConvene810 Seventh Avenue (corner of 53rd Street)23rd Floor

Conference attendees will check in in the lobby of 810 Seventh Avenue before proceeding upstairs to the conference venue. Please allow a few extra minutes to check in and get to the 23rd floor.

Breakfast in Rockefeller Lounge, sponsored by Barbara Whitman Productions

9:30 – 10:15 am
Identifying, Nurturing and Developing the Next GenerationRockefeller Room Where are the new arts managers coming from? How can we mentor and support this next generation, and how can they invigorate our theatres?Moderated by Kate Galvin (11th Hour Theatre Company), with Ryan Bogner (RKO Stage Productions), Seena Hodges (Theater Latté Da), Tim Kashani (Showbiz U) and Patrick Pearson (Ford's Theatre).
10:15 – 11:15 am
New Approaches To Classic MusicalsRockefeller RoomCase studies of successful productions at member theatres that have advanced the form while staying true to its roots. We'll hear from the teams behind Fiasco Theatre's Into the Woods (seen at The Old Globe and McCarter Theatre, and coming soon to NYC's Roundabout Theatre Company) and Dallas Theater Center's re-imagined Les Miserables.With Jessie Austrian, Noah Brody and Ben Steinfeld (Fiasco Theatre); Mara Isaacs (Octopus Theatricals); Kevin Moriarty (Dallas Theater Center); and Liesl Tommy (Director).
11:30 am – 12:15 pm
Who Directs the Artistic Director?Rockefeller RoomHow do artistic directors stay fresh and impassioned over the long haul? How do they keep themselves challenged? Can burnout be avoided? When, if ever, is it time to move on? NAMT members with a variety of backgrounds and time in their jobs will discuss these issues and how they've addressed them.Moderated by Kevin Moriarty (Dallas Theater Center), with Michael Baron (Lyric Theatre of Oklahoma), Curt Dale Clark (Maine State Music Theatre), Mark Hoebee (Paper Mill Playhouse) and Paige Price (Theatre Aspen).
12:15 – 1:45 pm
Lunch and Post-Festival Collaboration MeetingEmpire RoomSponsored by Theatrical Rights Worldwide and The Hollywood Pantages
1:45 – 2:30 pm
Affinity Breakout SessionsConcurrent breakout sessions for theatres of similar sizes to discuss issues that affect them.
2:45 – 3:45 pm
Securing Our Theatres' FuturesRockefeller RoomBest practices for succession planning, and looking ahead to how the next generation does business and creates art. What trends will carry us forward into the 2020s and beyond.Moderated by Sharon Maroney (The Broadway Rose Theatre Company). With Mark Fleischer (Pittsburgh CLO), Brian Kurtas (Walnut Street Theatre), Michael Philip O'Brien (11th Hour Theatre Company) and Phil Santora (TheatreWorks Silicon Valley).
3:45 – 4:30 pm
Wrap-Up and Closing RemarksRockefeller Room