30th Annual Festival of New Musicals
2018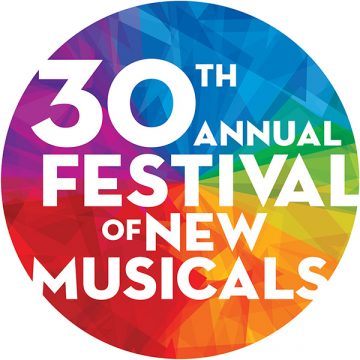 Overview
October 25 - 26, 2018
New World Stages
340 W 50th Street, New York, NY
The 30th Annual Festival of New Musicals was presented at New World Stages in New York City on October 25 & 26, 2018.
Over the course of two days, 45 minute cuts of eight new musicals were presented to over 700 industry professionals. The Festival celebrates what's next in musical theatre by creating a nurturing environment for discovery, development and advancement of the musical theatre art form.
As of 10/2/18. Subject to change!
Songwriters Showcase
BHANGIN' IT - Lyrics and Music by Sam Willmott, Book by Mike Lew and Rehana Lew Mirza
Modern - Book and Lyrics by Derek Gregor, Selda Sahin and Selda Sahin, Music by Derek Gregor, Derek Gregor and Selda Sahin, Book,Lyrics by Selda Sahin
THE SENIOR CLASS MUSICAL - Music by Greg Dean Borowsky, Book and Lyrics by Melvin Tunstall, III
SWEETWATER - Book and Lyrics by Patricia Noonan, Music by Sean Joseph Mahoney
Hosted by Ali Stroker
Directed by Laura Brandel
Midday Cabarets
Thursday, October 25
12:40pm – Joey Contreras & Kate Thomas
1:15pm – Jahn Sood
Friday, October 26
12:40pm – Jenny Giering (Princess Caraboo, Fest '05) & Sean Barry
1:15pm – Helen Park
This page was last updated on 11/26/2019. Some musical and writer information may be more recent.