Home » Musicals »
Back to the 30th Annual Festival of New Musicals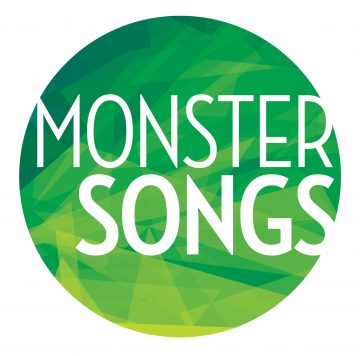 Monstersongs
2018 Festival
Illustrations
David O'Neill
Director
Jenn Thompson
Music Director
Daniel Mertzlufft
Cast
Sam Cieri, Katrina Rose Dideriksen, J Quinton Johnson, Euan Morton, Julia Murney, Luca Padovan and Destinee Rea
Contact for Rights
Amy Wagner, amy.wagner@abramsartny.com, (646) 461-9390
---
Number of Acts: 1
Number of Principals (Male): 4
Number of Principals (Female): 3
Total Cast Size: 7
Orchestra Breakdown:
Key 1, Key 2/violin/melodica, acoustic/electric guitar/banjo, Bass, Drums
Casting Notes:
All types, ages, and ethnicities. The leads double but can be played as solos. One actor should ideally be a child. This show could have ensemble if desired.
Genre & Style:
---
---
Synopsis
Monstersongs puts audiences in a synthesized world of graphic novels, rock musicals, live performance, and new technology. Following the journey of a child who opens a portal into the psyches of often misunderstood creatures; Monstersongs flips the switch on the monster narrative, inviting audiences to explore the humanity that binds us all.
Development History
Monstersongs started as an idea for a concept album with Rob Rokicki in 2011 after writing the song "Footprints" (with collaborator Joe Iconis). After developing material in concerts, Rob brought on illustrator David O'Neill in 2012, and fleshed out an idea for a graphic novel to accompany the work. A theatrical concert with a full cast and projections was presented through Libra Theatre Company as part of a new works initiative in October, 2013 at Le Poisons Rouge. In 2017, after 5 years of production, Broadway Records then signed on to release the album, which included a full accompanying digital graphic novel.
Festival Successes
There were concert presentations at The Other Palace (UK) in November 2018 and at 54 Below (NY) in October 2019.
5 Things You Should Know
Scary, silly and heartfelt, Monstersongs works well as an immersive experience—where audiences journey through the worlds of each monster, hearing from their point of view. We're thrilled for the opportunity to have this unique audience of industry professionals see its potential. The show is ready for production and we're open to explore further development. We're excited to find it a home and see where it can go next.
Flexibility! Monstersongs offers exciting casting opportunities for actors of different races, ages and sexual identities, and can be performed by a small cast or expanded for a larger ensemble.
This is a director's dream show. You could transform your theater into a laboratory! You could create exciting theme cocktails! You could have a cool pre-show in the lobby! Put your audience into the action! Exclamations! The show is incredibly adaptable and will fit a variety of venues any time of year and works well in a traditional proscenium setting. Versatility and inclusivity are two of its biggest strengths.
The world premiere recording of Monstersongs was released in 2017 by Broadway Records and features a scary amount of Broadway talent. Different song styles support each monster. There's folk, there's gothic classical, there's 60's pop—from Medusa belting out hard rock, to a bluegrass flavored Troll under the bridge, you can showcase a variety of killer voices with exciting scalable instrumentation.
Monstersongs was written in conjunction with award-winning illustrator David O'Neill, who has created a beautiful graphic novel of the show. (It is even currently in development as a Virtual Reality video game!) Projections of the artwork feature gorgeous images of the monsters and enhance the audience's experience—which you could include in your production!
Excerpts