Home » Musicals »
Back to the 30th Annual Festival of New Musicals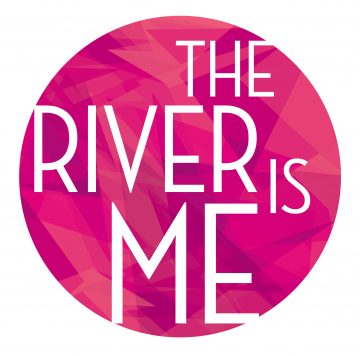 The River Is Me
2018 Festival
Director
Schele Williams
Music Director
Aron Accurso
Cast
Gisela Adisa, Terence Archie, Roman Banks, Taylor Caldwell, Grace Field and Jeremy Kushnier
Contact for Rights
Troy Anthony and Sukari Jones, theriverismemusical@gmail.com
Or Mark Orsini, Literary Department Bret Adams, Ltd, (212) 765-5630, morsini@bretadamsltd.net
---
Number of Acts: 2
Number of Principals (Male): 3
Number of Principals (Female): 3
Total Cast Size: 6
Orchestra Breakdown:
Piano, Keyboards, Electric/Acoustic Bass, Electric/Acoustic Guitar, Drums/Percussion
Casting Notes:
Three actors double as children
Genre & Style:
---
---
Synopsis
The River Is Me is a music theatre ghost memoir centering on Bo, a funny 14-year-old comic book fan, who must recall and reckon with the last moments of his life, which ended when he was brutally lynched for whistling at a white woman in 1955, in order to save the mother he leaves behind.
Development History
The River Is Me was developed in part at the Musical Theatre Factory as a part of the People of Color Roundtable and the Rodgers and Hammerstein Writers Group in the 2016-2017 season. A condensed concert version of the show (directed by Shariffa Ali, music direction by Darius Smith and produced by Marie Cisco) was also developed at Feinstein's/54 Below as a part of their "New Writers" series in August of 2017.
Festival Successes
There was a writing retreat at the Eugene O'Neill Theater Center (CT) early 2019.
5 Things You Should Know
The River Is Me is a work of historical fiction inspired by, but not based on, the people in and events surrounding the life of Emmett Till circa 1955. Our goal in creating The River Is Me is to share an original story about the love between a mother and her child, a little boy who wants to become a superhero in order to save his mother from the grown-up world of violence.
Troy's favorite composer: William Grant Still. Sukari's favorite composer: Troy Anthony.
You'll notice in The River Is Me that the name "Emmett Till" is never used. That conscious choice comes from the desire to signal that we are taking a lot of dramatic license in telling a story inspired by our reaction to the Emmett Till story while allowing ourselves to craft moments and characters free from the restraints of history's notes and itinerary.
The music of The River Is Me, deeply rooted in a Black-American musical vernacular, blends gospel, jazz, R&B and blues into a contemporary pop musical theater score. The songs often call upon the actors and musicians to use improvisational music techniques that are at the heart of these styles. Though it is contemporary, this score is inspired by artists and sounds from the past including John Lee Hooker, Muddy Waters, Willie Dixon, Ella Fitzgerald, The Soul Stirrers and many more.
Directly following NAMT, we would most benefit from finding a theater that believes in both the show and in us as a team to offer us support and an artistic home, subsequently gathering a director, music director and team for a full production of the world premiere.
Excerpts