Home » Musicals »
Back to the 30th Annual Festival of New Musicals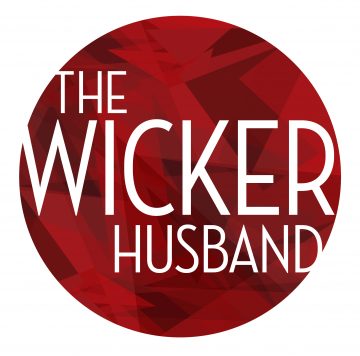 The Wicker Husband
2018 Festival
Director
Charlotte Westenra
Music Director
Eli Zoller
Cast
Kerstin Anderson, Tracee Beazer, Lauren Blackman, Brian Calì, Clifton Davis, Jordan Donica, Ryan Duncan, Natalie Charlé Ellis and Todd Horman
Contact for Rights
wickerhusband@gmail.com
Or contact Nick Quinn at The Agency: +44 (0)20 7727 1346
---
Number of Acts: 2
Number of Principals (Male): 5
Number of Principals (Female): 4
Total Cast Size: 9
Orchestra Breakdown:
Guitar/Mandolin, Percussionist/Bass/Hammer Dulcimer, Percussionist, Violin, Piano
Casting Notes:
Three actor puppeters
Genre & Style:
---
---
Synopsis
Woven from an exciting blend of folk music, storytelling and puppetry, The Wicker Husband is a magical story of love, redemption and revenge. It tells the timeless tale of the outsider, of the battle for self-acceptance in a society that constantly reminds us what it means to be "Ugly."
Development History
Since its first exploratory workshop in 2015 at the Unicorn Theatre in London, The Wicker Husband has benefitted from development with leading UK drama schools including; Guildhall School of Music and Drama, Royal Welsh College and Trinity Laban Conservatoire of Music and Dance. In 2016 it was the recipient of the MTI Stiles + Drewe Mentorship Award which included two "Progress Labs", culminating in a full reading at The Other Palace in London's West End. The show has also received the Dunedin Operatic Executive Trust Award and the Little Angel Puppet Theatre Incubate Award.
Festival Successes
Played an abbreviated run (due to COVID-19) at the Watermill Theatre (UK) in March 2020.
5 Things You Should Know
The Wicker Husband is set in a fictional Yorkshire town in the north of England at the turn of the industrial revolution. London-based writers Darren and Rhys are happy to demonstrate northern accents upon request.
Although the tale feels timeless, Ursula Wills-Jones' short story, on which the musical is based, was only written eight years ago, when Ursula took a walk in the forest and was inspired by strange woven creatures hidden between the trees, left there by a weaver.
The characters of Basket the dog, Lady Blackthorn and the Wicker Husband himself will all be brought to life on stage using puppetry. When we first see inside the Old Basketmaker's workshop, and he brings all his creations to life, it will be a truly breathtaking moment of visual storytelling.
Before he eventually found his Graceland in writing songs for the theatre, Darren cut his teeth playing his contemporary folk songs at hundreds of music festivals and gigs in the famous and not-so-famous troubadour clubs of England. The Wicker Husband is a marriage (excuse the pun) between his passion for the theatre and his lifelong affair with folk music.
All the characters in The Wicker Husband are without name. They are known only by the labels that society has bestowed upon them. The Wicker Husband is an exploration of the extraordinary power that such things have over us all as individuals. This adaptation charts The Ugly Girl's battle to transcend the terrible label that society has given her.
Excerpts