Home » Musicals »
Back to the 30th Annual Festival of New Musicals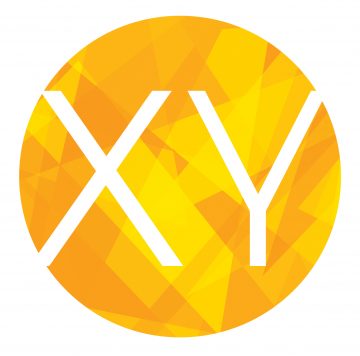 XY
2018 Festival
Director
Hunter Bird
Music Director
Jennifer Lin
Cast
Jennifer Blood, Jared Loftin, Jacob Morrell, Catherine Ricafort, Isabella Russo and Miiko Toiviainen
Contact for Rights
Jonathan Mills & Rachel Ellicott, Paradigm Talent Agency, 212.897.6400, jmills@paradigmagency.com
---
Number of Acts: 1
Number of Principals (Male): 3
Number of Principals (Female): 3
Total Cast Size: 6
Casting Notes:
There is one male child and one female child in the cast.
Genre & Style:
---
---
Synopsis
Chris can't shake Christine. She's with him everywhere he goes, staring back when Chris looks in the mirror. But when Chris falls in love, the divide between then and now begins to blur. XY is a musical drama about accepting the past and coming home to the most unfamiliar of places: ourselves.
Development History
XY has been developed in the ASCAP Musical Theatre Workshop (Moderated by Stephen Schwartz, Michael Weiner and Joe DiPietro), the Dramatists Guild Fellows Program, the Johnny Mercer Writers Grove at Goodspeed Musicals, the Ball State University Musical Theater Festival, the Musical Theater Factory Writers Group, a residency at the Ucross Foundation and through a grant from the New York SongSpace. Aria Entertainment produced a public staged reading of XY at The Other Palace Theatre, and the show was selected for the upcoming "Bound for Broadway" concert at the Kaufman Center in NY.
Festival Successes
Under option by Alhadeff Productions. There was a May 2019 reading at Chicago Shakespeare Theater (IL). The Village Theatre (WA) held a reading in 2019 and later produced a developmental production in February 2020. Will recieve a world premiere production in 2021.
5 Things You Should Know
While XY captures a specific experience, the piece explores timeless universal themes including our relationships with our pasts, how our fear of revealing ourselves undermines our desire to be seen, and the painful but liberating journey of becoming and embracing who we are. I wanted to write about these themes while bringing empathy and exposure to the intersex community, a population that remains stigmatized and largely undiscussed in our culture. Writing XY has coincided with my own personal journey of learning to embrace myself and become more vulnerable. It is my hope that the show will inspire audiences to bring greater compassion, love and forgiveness to themselves and others.
"Intersex" is a general term used for a variety of conditions in which a person is born with a reproductive or sexual anatomy that doesn't seem to fit the typical definitions of female or male. Intersex people constitute an estimated 1.7% of the population, which makes being intersex about as common as having red hair (1%-2%). XY takes place in 2001, with flashbacks to the mid-1980s. When Chris was born in 1975, standard medical treatment for an intersex child was to assign a gender, perform corrective genital surgery and hide the truth from the child in an effort to spare them from "trauma." Today, activists fight to stop elective genital surgery on intersex infants, but it continues to be practiced around the world.
While trans and intersex narratives share elements around gender, they are different. Transgender individuals sometimes elect to use hormones and surgery to alter their physiology, whereas intersex people are often subjected to surgery and hormone treatment without their knowledge or consent.
In a full production, XY overlays the past onto the present. The production design is sparse and dexterous: the past appears abruptly over the present through light and sound, and the set is minimal.
XY is nearly ready for a full production. We would love to participate in a developmental production to make final revisions to the script and explore the piece with bodies in space. From there we would be thrilled to move into a full production of the show.
Excerpts