Back to the 30th Annual Festival of New Musicals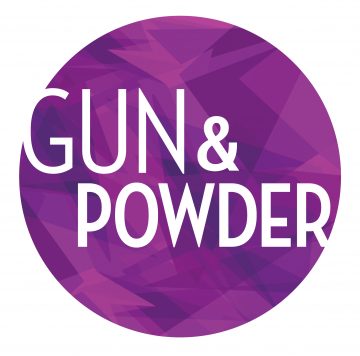 Gun & Powder
2018 Festival
Director
Warren Adams
Music Director
Steven Jamail
Cast
Allison Blackwell, Charl Brown, Rebecca Covington, Eddie Egan, Liisi LaFontaine, Vince Oddo, Solea Pfeiffer, Aaron B. Phillips, Emily Rogers and Ryan Shaw
Contact for Rights
Beth Blickers, (212) 621-3098, BBlickers@apa-agency.com
Mark Orsini, (212) 765-5630, MOrsini@bretadamsltd.net
---
Number of Acts: 2
Number of Principals (Male): 2
Number of Principals (Female): 2
Preferred Ensemble Size: 9
Total Cast Size: 13
Orchestra Breakdown:
Piano, Fiddler, Guitar, Cello, Bass, Trumpet, Drums/Percussion, Organ/Keyboard 2, Woodwinds (Clarinet Oboe), Brass (Trombone, French Horn)
Genre & Style:
---
---
Synopsis
Gun & Powder is inspired by the true story of Mary and Martha Clarke: African American twin sisters who passed for White and were outlaws. Set in Post-Emancipation Texas, we follow our heroines' journey of defying racial boundaries and seizing what rightfully belongs to them. They are successful, until a little romance shakes everything up.
Development History
Winner of the 2018 Richard Rodgers Award, Gun & Powder has been developed in the 2018 NEXT Festival at Theater Latte Da and was chosen out of 170 submissions for the 2017 SigWorks Musical Theater Lab at the Signature Theatre in Arlington, Virginia. It also served as the inaugural workshop production of the NYU-Tisch Center for New Musicals. Gun & Powder was conceived in the NYU Graduate Musical Theatre Writing Program.
Festival Successes
Played at Goodspeed Writers Grove (CT) January 2019. World premiere production at Signature Theatre (VA) in February 2020. Upcoming Papermill Playhouse Production April 2024.
5 Things You Should Know
Gun & Powder is based on the story of Mary & Martha Clarke, bookwriter-lyricist Angelica Chéri's great-great aunts. There have been many versions of their legendary tale passed around the family but none are consistent, so we have had the pleasure of making up our own version in this musical.
Ross and Angelica have a bicoastal collaboration, so finding places and opportunities to work side-by-side has led to songs being written in interesting locations over the years, including Skype, kitchen tables, barns occupied by feral cats, Atlantic and Pacific beaches and snowy haunted mansions.
Each main character and community of people is represented by a different musical style which all converge to create one unique and thrilling sonic world: a contemporary, soulful, energetic take on a western tale, featuring influences of gospel, folk, jazz, a cappella, R&B and traditional musical theatre.
After our first workshop production in 2015, we realized a single event at the act break steered the whole second act in a direction that wasn't working. Thus, we made the daring decision to rewrite the entire show. Only seven songs now remain from the original draft.
Following our various developmental stages, including numerous readings and workshops, we feel Gun & Powder is ready for a fully-realized production and we are looking to partner with a producer or theater who can help bring us to that next step.
Excerpts