29th Annual Festival of New Musicals
2017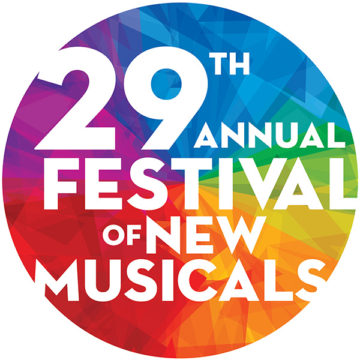 Overview
October 19 - 20
New World Stages
340 W 50th Street, New York, NY
Presenting Sponsor: Broadway Licensing
This year's Festival featured shows selected from over 240 submissions from around the world, representing the breadth, depth and excitement of musical theatre today.
Festival Program
Songwriters Showcase
THE MOON AND THE SEA by Creighton Irons (Factory Girls, Fest '09)
ONE GOOD DAY by Rona Siddiqui & Liz Suggs
THE RIVER IS ME by Sukari Jones & Troy Anthony
HERO by Michael Mahler (How Can You Run With A Shell On Your Back?, Fest '09) & Aaron Thielen (The Bowery Boys, Fest '10)
Hosted by Caesar Samayoa
Directed by Laura Brandel
Midday Cabarets
Benjamin Velez & Kathyrn Hathaway
Timothy Huang (Costs of Living, Fest '15)
Bob Kelly & Sam Chanse
Anna K. Jacobs
This page was last updated on 12/11/2020. Some musical and writer information may be more recent.