Back to the 29th Annual Festival of New Musicals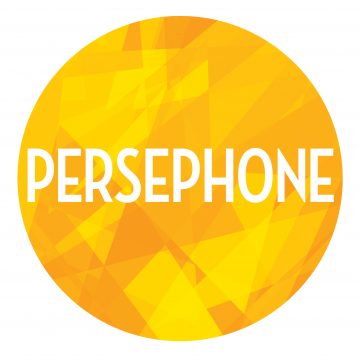 Mythic (fka Persephone)
2017 Festival
Director
Andy Sandberg
Music Director
Ian Axness
Cast
Brennan James Caldwell, Emily Jenda, Andrew Kober, Eric William Morris, Samia Mounts, Larry Owens, Hannah Shankman, Jenna Ushkowitz, Akron Watson and Rachel de Benedet
Contact for Rights
Jane Bergère, PersephoneTheMusical.com, info@ PersephoneTheMusical.com
---
Number of Acts: 1
Number of Principals (Male): 2
Number of Principals (Female): 3
Preferred Ensemble Size: 7
Total Cast Size: 12
Orchestra Breakdown:
3-4 pieces that can be expanded up to 8.
Casting Notes:
The ensemble doubles as many supporting roles.
Genre & Style:
---
---
Synopsis
In Persephone, a myth is raised from the dead, the gods are celebrities hounded by the paparazzi, and their saga is set to a pop/rock score. Teenage Persephone longs for independence from her mother Demeter, but her wish gets distorted when she finds herself trapped in the Underworld by Greece's perennial bad boy, Hades. What follows is an off-beat, emotionally-charged coming-of-age story for ancient and modern times.
The committee was taken with the freshness and youthful spirit of this fun, smart take on the well-known myth, and with its catchy pop score; but most of all with its reimagining of its central mother-daughter relationship which places the two at the center of their own destinies.

- Festival Committee
Development History
Persephone received a reading produced by The University of the Arts and 11th Hour Theatre Company in Philadelphia and was presented in the ASCAP Workshop for New Musicals. Persephone then received an industry reading in New York City produced by Jane Bergere Productions, Inc.
www.PersephoneTheMusical.com
Festival Successes
World Premiere at Charing Cross Theatre (UK) in Fall 2018. Cast recording released with Broadway Records in February 2019. North American premiere at the Segal Centre in Montreal in Fall 2019.
5 Things You Should Know
You do not need to be an expert on Greek mythology to enjoy Persephone. The characters are universal, and the story has been reimagined to tell a decidedly modern tale about how we find our true selves and our own place in the world.
Persephone blends the contemporary world with an ancient, mythical one. Its anachronistic quality is intended to inspire inventive staging and design.
The show's music is inspired by a range of contemporary pop, rock and R&B. Each principal in the show evokes their own unique brand of pop-star—the Gods are celebrities, after all!
The cast should be a diverse group of actors who represent our modern world. There is creative flexibility with the size of the ensemble and the doubling of supporting roles.
Our ultimate goal is to find a home for Persephone in New York. Through our participation in the NAMT Festival of New Musicals, we are hoping to find the right regional theater(s) to partner with for the World Premiere production.
Excerpts