Back to the 29th Annual Festival of New Musicals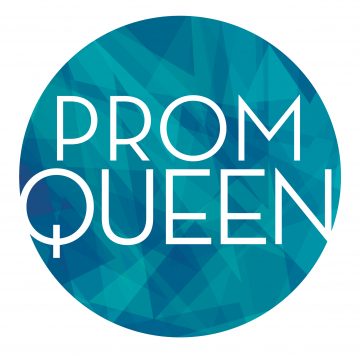 The Louder We Get (fka Prom Queen)
2017 Festival
Director
Matt Cowart and Lonny Price
Music Director
Cody Owen Stine
Cast
Major Attaway, English Bernhardt, Alphonse Gonzales, John Hillner, Taylor Iman Jones, Chilina Kennedy, Chris McCarrell, Iris Sharp, Ryan Vona and Max Wilcox
Contact for Rights
Mary Young Leckie, Solo Productions Inc., myl@solo-productions.ca, (416) 278-3149
---
Number of Acts: 2
Number of Principals (Male): 5
Number of Principals (Female): 3
Preferred Ensemble Size: 15
Total Cast Size: 23
Orchestra Breakdown:
Piano, Synth, Bass, 2 Guitars, Drums, Trumpet, Woodwind I, Woodwind II, Trombone, 1 Cello, 2 Violins, Percussion
Casting Notes:
Chorus members double as various supporting roles.
Open to all ethnicities. Many roles are not gender specific. Female chorus could range from 5 to 7 and male chorus could range from 7 to 12.
Genre & Style:
---
---
Synopsis
Prom Queen is inspired by the incredible, true story of Marc Hall, the Canadian teenager who took the Catholic School Board to court when they refused to let him attend prom with his boyfriend. In this fun and uplifting musical, Marc has to learn to be his own hero and fight for the right to be himself.
Confident, big-hearted and celebratory, this show impressed the committee with the way it confronts issues of sexuality and religion without getting preachy. Members embraced its buoyancy, sincerity and potential for broad mainstream appeal.

- Festival Committee
Development History
Prom Queen was produced by The Segal Centre for Performing Arts in Montreal, Quebec (2016) after development workshops at Theatre Aquarius in Hamilton, Ontario (2015), The Canadian Music Theatre Project (CMTP) at Sheridan College in Oakville, Ontario (2014) and a Playwright Residency at Young People's Theatre in Toronto, Ontario (2008). Prom Queen received the 2016 Pechet Musical Award from the Playwrights Guild of Canada and is currently nominated for 4 Montreal English Theatre Awards (META), including for Outstanding New Text (Book and Lyrics) and Outstanding Production.
Festival Successes
Goodspeed Writers Grove (CT) in February 2018. Showcase at The Other Palace (UK) in June 2018. Production in Fall 2018 at The Grand Theatre (Ontario, CA). January 2020 production at Theatre Calgary (Alberta, CA).
5 Things You Should Know
i>Prom Queen is based on the true story of Marc Hall, who took the Durham Catholic District School Board to court in 2002. The precedent-setting case sparked an international media storm, making the blue-haired teen the face of a new generation fighting for equality. Marc became the subject of countless news stories, a documentary and the beloved Canadian TV movieProm Queen: The Marc Hall Story produced by Mary Young Leckie and written by Kent Staines, both of whom continue in their respective roles (producer, book writer) for this musical adaptation.
Songwriting team Colleen Dauncey and Akiva Romer-Segal first met in high school, around the same time the story takes place. They mined many of their musical influences from this era, which infused the score with early 2000 pop, dance, R&B, country, gospel and more.
Prom Queenbegan its development process at Sheridan College's Canadian Music Theatre Project (CMTP) in Oakville, Ontario. This amazing incubation program provided first steps for hit Canadian musicals Come From Away and Theory of Relativity.
In 2016 Prom Queenmade its regional debut at the Segal Centre for Performing Arts in Montreal where the run was so successful with audiences of all ages that it was extended. The musical was awarded the prestigious Pechet Family Prize for Best New Musical by the Playwrights Guild of Canada.
We are looking to establish new relationships with theaters and producers as we hone our show and work towards our ultimate goal of regional and commercial productions.
Excerpts