Back to the 29th Annual Festival of New Musicals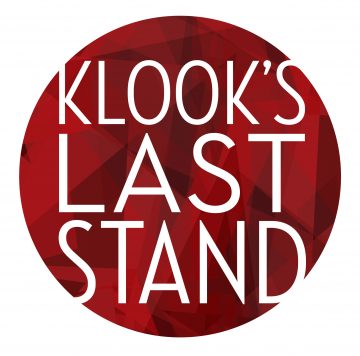 The Ballad Of Klook And Vinette (fka Klook's Last Stand)
2017 Festival
Director
Jonathan McCrory
Music Director
Charles Duke
Cast
Bre Jackson and Kevyn Morrow
Contact for Rights
Alastair Lindsey-Renton, Curtis Brown Group Ltd, alastair@curtisbrown.co.uk, +44 (0)20 7393 4318
---
Number of Acts: 1
Number of Principals (Male): 1
Number of Principals (Female): 1
Total Cast Size: 2
Orchestra Breakdown:
Keyboard/Piano, Double Bass, Acoustic Guitar
Casting Notes:
Both leads to be African American
Genre & Style:
---
---
Synopsis
Klook is a drifter who's gotten too old to drift. Vinette is on the run but she doesn't know what's chasing her.
Together they make a tentative stab at happiness, before the past they are evading begins to catch up with them. Tough, tender, funny and poignant, Klook's Last Stand will grab you from the inside out. Soulful music and a lyrical text make this a mesmerising theatre experience.
A haunting examination of an under-documented segment of society, this piece gripped us with its sensuality and immense lyricism. We found it fresh, innovative and breathtakingly relevant.

- Festival Committee
Development History
Financed by Steven Rinkoff, Klook's Last Stand was originally workshopped at Wac Arts in Camden in March 2014 with Krysten Cummings and Rhashan Stone. Following a successful sharing, the company was offered a space at the new Park Theatre in Finsbury Park. The original production of Klook's Last Stand starred Ako Mitchell and Sheila Atim, with the multi-instrumental support of Rio Kai, and ran from 11th of June to 5th of July 2014 and sold out its run.
Festival Successes
US premiere in January 2018 at Horizon Theatre (GA). Staged reading March 2018 at Red Mountain Theatre Company's (AL) Human Rights Festival. April 2019 production at ZACH Theatre (TX). Early 2019 production at Fonesca Theatre Company (IN). It is licensed by Samuel French, Inc. CTXLive Production at Zach Theater Apr. 24 – May. 26, 2019.
5 Things You Should Know
Klook's Last Stand came out of Ché Walker's work teaching creative writing and acting in men's prisons, young offender institutions, and ex-offender support projects—work he has done for over twenty years. The team was keen to try and break through some stereotypes about ex-offenders and challenges faced by working-class people the world over.
Ché Walker, Anoushka Lucas and Omar Leyfook conceived of Klook's Last Stand as one long, uninterrupted song, rather than a conventional musical. Some songs are exactly one line long and some speeches are underscored. The writers were interested in synthesizing speech and song and trying to make something different.
The duets are collaborations between Omar and Anoushka; Klook's songs are composed by Omar and Vinette's songs are composed by Anoushka. The idea was that each character has a distinct sensibility and voice.
The script has a blend of direct address and short scenes—the team wants to pull the audience to them and strip away all unnecessary effects and distractions.
All three writers grew up hugely influenced by American Literature and Music—and they love New York!
Excerpts