Home » Musicals »
Back to the 29th Annual Festival of New Musicals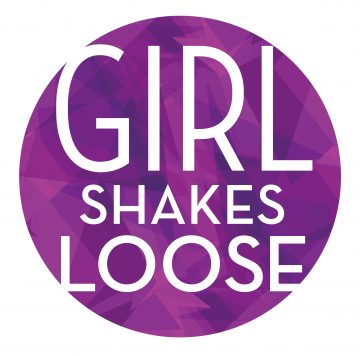 GIRL Shakes Loose
2017 Festival
Director
May Adrales
Music Director
Brian Whitted
Cast
Felicia Boswell, Juwan Crawley, Danielle Lee Greaves, Esco Jouléy, Ciara Renee, Antoine L. Smith, Shelley Thomas and NaTasha Yvette Williams
Contact for Rights
Ashley Holland, WME Entertainment, AHolland@wmeentertainment.com
---
Number of Acts: 3
Number of Principals (Female): 1
Preferred Ensemble Size: 8
Total Cast Size: 9
Orchestra Breakdown:
piano, bass, drums, guitar, violin and cello
Genre & Style:
---
---
Synopsis
GIRL Shakes Loose is a three-city coming of age journey. GIRL finds herself in New York, unemployed, suddenly single and must figure out where she's going and why she keeps making the same mistakes. It's up to GIRL to figure out where home is and how (and if) she'll get there.
With its evocative poetry, infectious funk-inflected score and unabashedly honest writing, this contemporary story of self-discovery manages to speak not only for a generation, but for anyone who's ever needed to break free—from themselves.

- Festival Committee
Development History
In 2011 GIRL Shakes Loose was initially developed at New Dramatists with support from the Creativity Fund, from there the show received a staged reading at Joe's Pub (2012 and 2015). In 2014 GIRL Shakes Loose was developed at The Lark Development Center followed by a developmental workshop at the Rockefeller Estate. In 2016 GIRL Shakes Loose was workshopped at The O'Neill National Music Theater Conference followed by developmental grants from the MAP Fund and Jerome Foundation in conjunction with Penumbra Theater for music development in anticipation of a full production in 2017.
Festival Successes
Goodspeed Writers Grove (CT) in February 2018
5 Things You Should Know
GIRL Shakes Loose features some of the poetry of legendary writer, activist and former poet laureate of Philadelphia Sonia Sanchez; in fact the title of the musical is a play on the Sanchez collection of poetry, 'Shake Loose My Skin.' In the musical, her poetry is used as song, often giving voice to the characters' interior feelings.
The musical features "direct address" where the protagonist, GIRL, at times speaks directly to the audience, breaking the theatrical fourth wall and allowing a more stylized approach to storytelling.
The music from this show contains a wide range of styles including: choral, blues, R&B, funk, rock, house and classic musical theater to show the different soundscapes for each city GIRL travels to, as well as the diversity that she has grown up with.
This musical utilizes a Chorus with those characters playing a multitude of roles in our protagonists' life—in fact everyone is a part of this Chorus except the lead; they are all in support of her journey. Musically, the Chorus provides aspects of narration, harmonies, call and response, polyrhythms and intertwined melodies.
Our title character is named GIRL because in many ways this is a universal girl who is trying to come of age, and we so rarely see women of color cast as the lead in universal roles in American theater.
Excerpts