24th Annual Festival of New Musicals
2012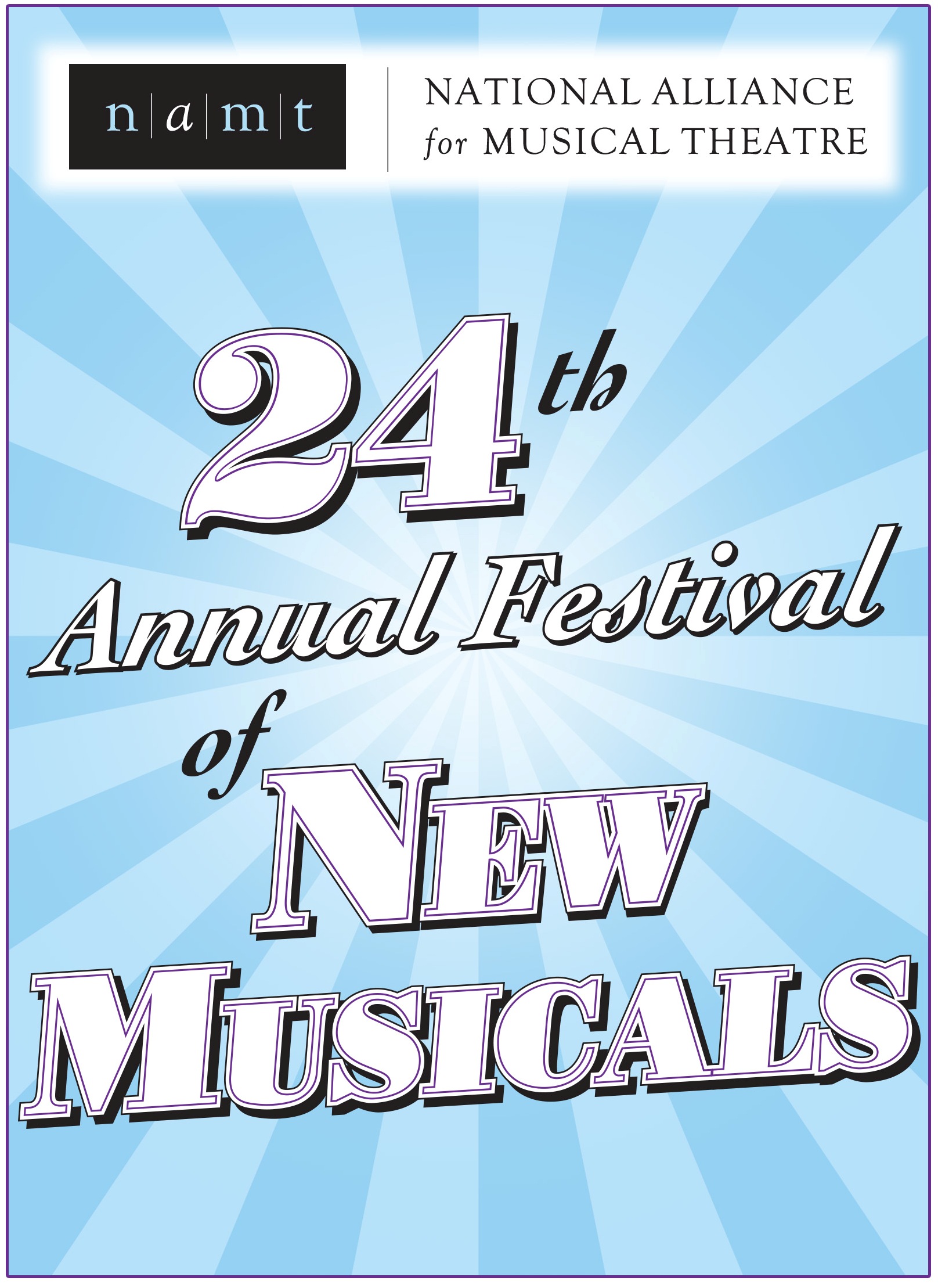 Overview
October 11 - 12
New World Stages
340 W 50th Street, New York, NY
The 24th Annual Festival of New Musicals was held in New York City on Thursday, October 11 and Friday, October 12, 2012, introducing a select audience of NAMT members, producers and other musical theatre industry professionals to eight new musicals in 45-minute presentations. According to American Theatre Magazine, "It's an industry-only event, and it happens for only two days, but it makes a major impact in the world of musical theatre."
NAMT was honored to return to New World Stages for our 9th consecutive year to present this Festival.
Festival Program
Songwriters Showcase
HARMONY, KANSAS by Bill Nelson and Anna K. Jacobs
FLY BY NIGHT by Will Connolly, Michael Mitnick and Kim Rosenstock
THE NOTEWORTHY LIFE OF HOWARD BARNES by Christopher Dimond and Michael Koomin
CARELESS LOVE by Ryan Dunkin
AMAZING GRACE by Christopher Smith and Arthur Giron
WHO'S YOUR BAGHDADDY? by Marshall Pailet and A.D. Penedo
PAINTED ALICE by Bill Donnelley and Michael Mahler
FIRST DATE by Michael Weiner and Alan Zachary
Selection Process
Heather Schmucker (American Music Theatre Project at Northwestern University, IL), Co-Chair
Kevin Moriarty (Dallas Theater Center, TX), Co-Chair
Pamela Adams (formerly of Trinity Repertory Company, RI)
Joe Barros (New York Theatre Barn, NY)
Elise Dewsberry (Academy for New Musical Theatre, CA)
Mara Isaacs (McCarter Theatre Center, NJ)
Eric Louie (The Old Globe, CA)
Søren Møller (The Danish Academy of Musical Theatre, DK)
Kent Nicholson (Playwrights Horizons, NY)
Steve Peterson (Maine State Music Theatre, ME)
Peter Rothstein (Theater Latté Da, MN)
Tara Smith (Playing Pretend, NY)
Donna Lynn Hilton (Goodspeed Musicals, CT), Chair Emerita
Steve Stettler (Weston Playhouse Theatre Company, VT), Chair Emeritus
This page was last updated on 07/18/2018. Some musical and writer information may be more recent.