Home » Musicals »
Back to the 24th Annual Festival of New Musicals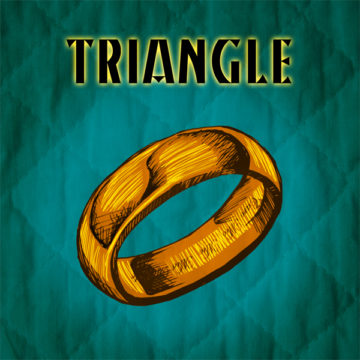 Triangle
2012 Festival
Director
Meredith McDonough
Music Director
James Sampliner
Cast
Carrie Cimma, Adam Heller, Bryce Ryness, Margo Seibert, Dana Steingold and Wayne Wilcox
---
Number of Acts: 2
Number of Principals (Male): 3
Number of Principals (Female): 3
Total Cast Size: 6
Orchestra Breakdown:
6- 2 keyboards, percussion, violin, cello, reed
Genre & Style:
---
---
Synopsis
In an original mystery/romance set against the backdrop of an infamous New York tragedy, two couples from different eras—in 1911 a Jewish seamstress and her Italian foreman, in 2011 a graduate student and a free-spirited stranger—discover what it means to risk everything you believe for love.
We were moved by the sophisticated score and interlocking contemporary and historical stories of Triangle, which melds two love stories across time. With an entirely new take on its contemporary story from previous drafts, the writers are continuing to craft the plot and structure in ways that impressed the committee.

- Festival Committee
Development History
Triangle was originally commissioned in 2005 by Williamstown Theatre Festival (Artistic Director Roger Rees) as part of their LeapFROG new works program and further developed at The O'Neill's 2006 National Music Theater Conference (directed by Robert Longbottom). Following a hiatus to pursue other projects, the authors returned to the piece in 2010 with a series of readings at CAP21 in New York and a Fall 2011 workshop at Northwestern University's American Musical Theatre Project. Triangle was seen this August at the New Works Festival at TheatreWorks in Palo Alto (directed by Meredith McDonough).
Festival Successes
Mercer Writers Grove at Goodspeed Musicals (2013). Developmental production at The Lyric Theatre of Oklahoma City. Production at TheatreWorks Silicon Valley (CA) in 2015. Writers received 2016 Fred Ebb Award.
5 Things You Should Know
Triangle features a cast of only six performers (in showcasing dual roles) and a highly adaptable set that can be as simple or as complex as desired.
Triangle was originally commissioned by Williamstown Theatre Festival and further developed at The O'Neill, CAP21, Northwestern and TheatreWorks. With this generous time to work through the script, the piece is now ready for a fully realized developmental production.
As it glides back and forth through time, Triangle has proven to connect with audiences both young and old, drawn to the sweeping romance of the past and the contemporary drive of the present.
Although it's inspired by the famously tragic Triangle Factory Fire, the show has a much wider scope, filled with humor, mystery, relatable modern characters and a score that interweaves contemporary and classic elements.
Plus, it's a show with Jewish immigrants and a gay couple–music theatre bulls-eye!
Excerpts