Home » Musicals »
Back to the 24th Annual Festival of New Musicals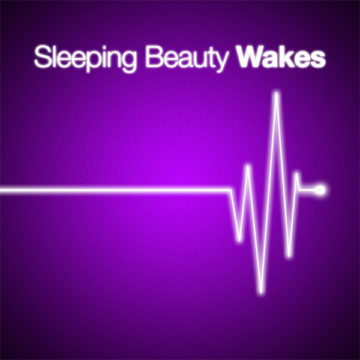 Sleeping Beauty Wakes
2012 Festival
Director
Rebecca Taichman
Music Director
Brad Haak
Cast
Christy Altomare, Katrina Rose Dideriksen, Peter Friedman, Olli Haaskivi, Nicholas Kohn, Mary Jo Mecca, Tonya Pinkins and Bryce Ryness
Contact for Rights
Mara Isaacs, info@octopustheatricals.com
---
Number of Acts: 2
Number of Principals (Male): 4
Number of Principals (Female): 4
Total Cast Size: 8
Orchestra Breakdown:
5-8: either: [piano/conductor, key 2, acoustic/electric guitar, bass, drums] or [piano/conductor, acoustic/electric guitar, bass, drums, violin 1, violin 2/mandolin, viola, cello]
Genre & Style:
Magical-Realism Fairy-Tale Comedy
---
---
Synopsis
A young beauty is brought to a sleep disorder clinic and soon all the patients find themselves sharing a fairy-tale dream. With beguiling characters, hypnotic lyrics and a rocking score, Sleeping Beauty Wakes delves into the magical space between dreaming and waking.
The Committee loved the accessible but surprising plot and the engaging, sophisticated score of Sleeping Beauty Wakes. The committee is excited to introduce this fresh and broadly appealing work to the industry.

- Festival Committee
Development History
Sleeping Beauty Wakes premiered at Center Theatre Group/Deaf West in 2007 (winning Best World Premiere Musical and Best Musical Direction at the LA Ovation Awards), followed by a co-production between McCarter Theatre and La Jolla Playhouse in 2011.
Festival Successes
Industry reading in NYC in 2013.
5 Things You Should Know
It's Sleeping Beauty set in a sleep disorder clinic. No, wait, are these people fairy-tale characters or have they just lost their marbles? This much is certain: it's the story of a father gone mad with grief, his beautiful daughter in a coma, an angry clinician with a mysterious past and a hospital orderly with a bad case of narcolepsy and cataplexy.
Although originally conceived as a bilingual musical for deaf and hearing actors, Sleeping Beauty Wakes is now envisioned for a traditional, hearing company of actors speaking and singing in English. Down the road, however, anything is possible, but we digress.
The members of the rock band GrooveLily, who were musicians and actors in the Milburn/Sheinkin/Vigoda NAMT 2004 Festival show Striking 12, did the same musician/actor thing for Sleeping Beauty Wakes in 2007, singing and voicing characters for deaf and hard-of-hearing actors. In the years since, the show has transformed into a piece for eight actors and five to eight musicians, and none of them is a member of GrooveLily.
40 million people in the US suffer from chronic sleep disorders, including insomnia, sleep apnea, night terrors and restless leg syndrome.
We learned a lot from the last production. We feel we're about 96% of the way there, and we, along with our commercial producers, are ready to do one more round of work, hopefully at a theatre near you and yours, before bringing the show into New York.
Excerpts