Home » Musicals »
Back to the 24th Annual Festival of New Musicals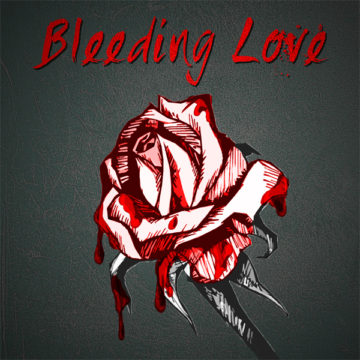 Bleeding Love
2012 Festival
Director
Stephen Brackett
Music Director
Jason Wetzel
Cast
Damon Daunno, Nicolette Hart, Nancy Opel, William Ryall, Sarah Stiles and Robin de Jesus
Contact for Rights
Jason Schafer, jascoschafer@yahoo.com, 917-579-1207
---
Number of Acts: 1
Number of Principals (Male): 3
Number of Principals (Female): 3
Total Cast Size: 6
Orchestra Breakdown:
5-10: A cello is required. Keyboards, strings, orchestral percussion
Genre & Style:
---
---
Synopsis
It's always cold and nothing ever grows. A cloistered teen cellist must find a real live rose in order to thaw the frozen heart of the rebel punk next door. An eclectic score ranging from Broadway to classical to rock beats within this wickedly demented, post-apocalyptic fairy tale for grown-ups.
The committee loved Bleeding Love's boldly theatrical setting, colorful characters and eclectic score. A truly unique piece, Bleeding Love manages to be compelling in its storytelling while also being utterly unique in its plot and tone.

- Festival Committee
Development History
This will be the premiere of Bleeding Love, which was a finalist for the 2012 Richard Rodgers Award.
Festival Successes
Mercer Writers Grove at Goodspeed Musicals (2013). Readings at Penn State (PA) and Amas (NY) in 2013. Production at The Spirit of Broadway Theater (2014). Production at Fredericia Theatre in Denmark (2015).
5 Things You Should Know
Bleeding Love's small cast of six and big theatricality make it equally workable as an intimate production with minimal technical requirements or as a grandly realized spectacle.
Bleeding Love's boldly theatrical setting, like steam punk art or the work of Tim Burton and Edward Gorey, finds fun and poignancy within the gothic, the bleak and the macabre.
Bleeding Love's dynamic score ranges in style from Broadway to classical to rock. Influences include Sergei Rachmaninoff, Leonard Bernstein, Lucy Simon, The Killers and Courtney Love.
Bleeding Love's story takes place in a world full of fear and danger– it's always night and it often snows, blood is shed and flowers that were dead become less dead — offering innovative directors and designers the chance to collaborate on many potentially sensational bits of stagecraft.
Bleeding Love's post-apocalyptic fairy tale nature provides terrific opportunities for colorblind and even cross-gender casting.
Excerpts