25th Annual Festival of New Musicals
2013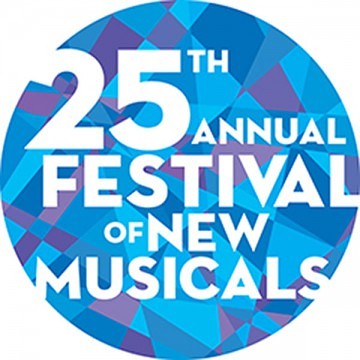 Overview
October 17 - 18
New World Stages
340 W 50th Street, New York, NY
The 25th Annual Festival of New Musicals was held in New York City on Thursday, October 17 and Friday, October 18, 2013, introducing the NAMT membership to a wide variety of new musicals, ranging from romantic comedies to pieces about today's world, from a darkly comic thriller to a delightful fairy tale, from fantastical superheroes to real people pulled from the pages of history.
Festival Program
Songwriters Showcase
CHASING THE SONG by Joe DiPietro & David Bryan
THE UNTITLED HUNTER S. THOMPSON PROJECT by Joe Iconis
LIFE IS A PARTY by Nell Benjamin & Laurence O'Keefe
BREAD & ROSES by Jill Abromovitz & Brad Alexander
MISS PETTIGREW LIVES FOR A DAY by Lisa Lambert & Greg Morrison
UNTITLED PROJECT by Sam Willmott
UNTITLED PROJECT by Chad Begeulin & Matthew Sklar
JAWBREAKER by Jordan Mann & Jeff Thomson
Selection Process
Kevin Moriarty (Dallas Theatre Center, TX), Co-Chair
Kelley Kirkpatrick (Center Theatre Group, CA), Co-Chair
Joe Barros (New York Theatre Barn, NY)
Stephanie Cowan (Playing Pretend, NY)
Keith Cromwell (Red Mountain Theatre Company, AL)
Christine Denniston (Mercury Musical Developments, UK)
Elise Dewsberry (Academy for New Musical Theatre, CA)
Dana Harrel (La Jolla Playhouse, CA)
Eric Louie (The Old Globe, CA)
Søren Møller (Fredericia Theatre, Denmark)
Kent Nicholson (Playwrights Horizons, NY)
Marc Robin (Fulton Theatre, PA)
John Simpkins (TriArts Sharon Playhouse, CT)
Heather Schmucker (formerly of American Music Theatre Project at Northwestern University, IL), Chair Emerita
This page was last updated on 07/18/2018. Some musical and writer information may be more recent.