Home » Musicals »
Back to the 25th Annual Festival of New Musicals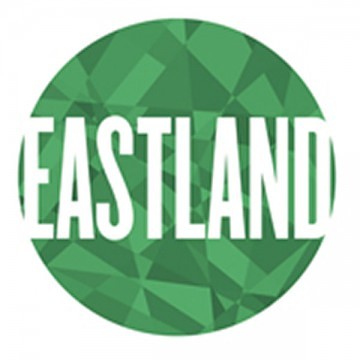 Eastland
2013 Festival
Director
Amanda Dehnert
Music Director
Rick Fox
Cast
Andi Alhadeff, Will Connolly, Derek Hasenstab, Erik Hellman, Katrina Lenk, Lauren Marcus, William Parry, Randy Redd, William Ryall and Emily Walton
Contact for Rights
Bruce Ostler, Bret Adams Ltd., Literary 212.765.5630
---
Number of Acts: 1
Number of Principals (Male): 2
Number of Principals (Female): 2
Preferred Ensemble Size: 7
Total Cast Size: 11
Orchestra Breakdown:
3 guitars, 1 banjo, 1 piano, 1 accordion, 1 violin, 1 upright bass
Genre & Style:
---
---
Synopsis
Early morning, July 24, 1915: moored on the Chicago River, the S.S. Eastland overflows with passengers ready for their company picnic. The boat leans to port – and keeps leaning, until it tips completely over. By day's end, hundreds will perish, whole families will vanish and unexpected heroes will emerge in this American folk musical.
Eastland is an emotionally powerful journey. The committee was captivated by the individual stories of the victims of a forgotten tragedy. The rich and heartbreaking score is a beautiful musical narrative that will haunt you for days after.

- Festival Committee
Development History
Eastland was produced by the Lookingglass Theatre Company, where it opened in June 2012 and ran for 9 sold-out weeks. It was nominated for four Joseph Jefferson Awards, including Best Production of a Large Musical and Best New Work. The Chicago Sun-Times praised it as "a transcendent work of theater" ("Best of 2012"), Time Out Chicago called it "evocative and enthralling" and it was hailed as "remarkable… moving" by TIME Magazine.
5 Things You Should Know
This is the almost entirely true story of the greatest American disaster you've quite possibly never heard of.
But it's also about longing, love, mortality, losses, hopes, and all the things that make us human. The historic event is the background, but Eastland is equally about the fierce yearnings of three main characters: Bobbie, a 14-year-old girl trapped under the hull; Ilse, a woman at a tipping point in her life even before the Eastland starts to tip; and Reggie, who dives into the river repeatedly to recover bodies, all the while haunted by the specter of America's most famous escape artist.
The play is almost totally sung-through. One might call it a folk opera.
In the 2012 production at the Lookingglass Theatre Company, the cast of 12 also played all the instruments. This was really cool. But other options and iterations are possible.
The Eastland team is interested in further development and future productions of the show, both at regional and commercial theaters.
Excerpts