Back to the 25th Annual Festival of New Musicals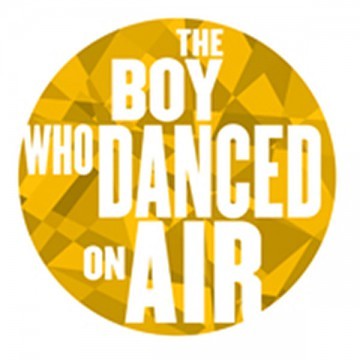 The Boy Who Danced On Air
2013 Festival
Director
Saheem Ali
Music Director
Matt Castle
Cast
Fajer Al-Kaisi, Giuseppe Bausilio, Anthony Medina, Jonathan Raviv and Sorab Wadia
Contact for Rights
Kate Navin, The Gersh Agency knavin@gershny.com 212.997.1818
---
Number of Acts: 2
Number of Principals (Male): 5
Total Cast Size: 5
Orchestra Breakdown:
3-5: Rubab (or equivalent), dombra (or equivalent), percussion, piano, organ (keyboard 2 can substitute for a fair amount)
Casting Notes:
2 Child Roles
Genre & Style:
---
---
Synopsis
The Boy Who Danced on Air focuses on a tradition in Afghanistan called Bacha Bazi: wealthy men take in poorer boys and train them to dance. The boys perform at parties and are often sexually abused. This is the story of what happens when two of those boys fall in love.
The Boy Who Danced on Air transports audiences to contemporary Afghanistan to explore the opposing forces of tradition vs. freedom and violence vs. love. The committee responded to its powerful themes, contemporary score and vibrant love story. Despite its small cast, the piece engages with large themes and tells a freshly compelling story that hasn't been told on a musical stage before.

- Festival Committee
Development History
The Boy Who Danced on Air was developed through the Lark Play Development Center's "Monthly Meeting of the Minds" and was given two Lark roundtables. Excerpts from the score have been heard at 54 Below, Ars Nova, Joe's Pub and NYTB at the D-Lounge, as well as in the BMI Workshop. The Boy Who Danced on Air was a finalist for the 2013 Rodgers Award.
Festival Successes
Dance workshop in 2014 and planned production in 2015 at New York Theatre Barn. 2015 recipient of the Jonathan Larson Award. Production at Diversionary Theatre (CA) summer 2016. New York Premiere planned at Abingdon Theatre Company in spring 2017. 2019 Kleban Prize.
5 Things You Should Know
Bacha Bazi, literally translated, means "boy play" — some boys start training as young as nine years old and are considered too old when they begin to grow facial hair. The practice declined under the Taliban (who clamped down on all forms of music and dance), but has been making a comeback recently.
Afghanistan, itself, can be viewed as a cultural crossroads: it's centrality to the Silk Road meant that Afghan culture was able to absorb influences from China, India, Egypt, Greece, Rome among others – this cultural diversity manifests itself in Afghan music.
Research for the The Boy Who Danced On Air was conducted through reading books, articles and viewing films on the practice itself, modern day Afghanistan (including both academic works and first hand accounts), and the history and current state of Afghan music.
The musical plays with the idea of introducing the audience to a marginally accepted cultural practice that they would find morally uncomfortable (bacha bazi) and then contrasting that with a love that they would see as innocent (between the two young boys), but that the people onstage abhor – in doing so, the show aims to be a fresh take on how morality is not only in some ways subjective, but is determined by who's in power.
This show seeks development (through readings and workshops) and production with a theater interested both in the bold musical theater love story and the show's examination of a fascinating and current topic.
Excerpts