Back to the 25th Annual Festival of New Musicals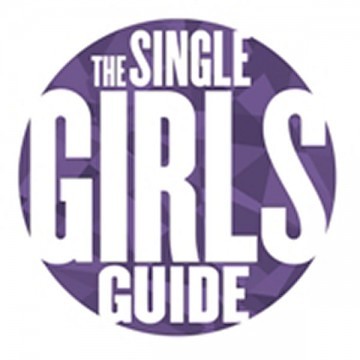 Single Girls Guide
2013 Festival
Director
Kevin Moriarty
Cast
Farah Alvin, Sydney Harcourt, Adam Heller, Gwen Hollander, Amber Iman, Julia Mattison, Michael McCorry Rose, Susan Mosher, Jenny Powers, Steve Rosen, Graham Rowat and Clarke Thorell
---
Number of Acts: 2
Number of Principals (Male): 4
Number of Principals (Female): 5
Total Cast Size: 9
Orchestra Breakdown:
3: Piano, bass, drums
Genre & Style:
---
---
Synopsis
Jane Austen meets Helen Gurley Brown in the stylish world of 1964 Manhattan. Filled with the buoyant sounds and bright spirit of the mid-1960s, The Single Girls Guide is a fizzy riff on Emma and Sex and The Single Girl that echoes the questions we continue to ask about marriage, sex and being single.
The Single Girls Guide is funny, sexy and romantic. The committee enjoyed its bright humor and catchy score. The combination of its 1960s time period and its contemporary wit make this a delightful show that will appeal to a broad audience.

- Festival Committee
Development History
The Single Girls Guide was developed through two writers' residencies at Goodspeed Musicals (supported by a Writers Residency Grant from NAMT's National Fund for New Musicals), readings at Ars Nova, Goodspeed and the ASCAP Musical Theatre Workshop, a developmental production at Capital Repertory Theatre and a workshop (fall 2013) at Dallas Theater Center. The show was awarded a developmental grant by the Anna Sosenko Assist Trust and The 2012 ASCAP Foundation Cole Porter Award.
Festival Successes
Reading at Village Theatre (WA) Festival in 2014 and residency/retreat at The 5th Avenue (WA) in 2015. Spring 2021 Music Theatre Workshop Class at Illinois Wesleyan University.
5 Things You Should Know
The Single Girls Guide sets Jane Austen's Emma in 1964 Manhattan, where she is striving to get ahead as a journalist by breaking rules, breaking molds and breaking hearts with a bold and bawdy advice column inspired by Helen Gurley Brown.
We are open to all possibilities for future development from small to large commercial productions, either non-profit or commercial.
The score is a buoyant homage to the bright sound and spirit of the mid 1960's. The sound matures along with the characters and provides an exceptional comic roles for great pop musical theatre actors.
The show is ripe for big dance sequences and can be staged with a large ensemble or downscaled to its core characters and a couple of multi role character actresses.
Although told in the sparkly style of Hairspray, the show frankly discusses gender roles, the nature of marriage, and sexual equality (girl power!). It is smart and sassy, but modern family friendly.
Excerpts