Home » Musicals »
Back to the 27th Annual Festival of New Musicals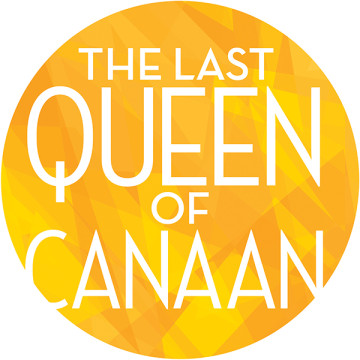 The Last Queen Of Canaan
2015 Festival
Director
Peter Rothstein
Music Director
Matt Gallagher
Cast
Tina Fabrique, Chasten Harmon, Kenita Miller, Jon-Michael Reese, Margo Seibert, Q. Smith and Melvin Tunstall, III
Contact for Rights
Leah Hamos, The Gersh Agency, lhamos@gershny.com, 212.634.8153
---
Number of Acts: 2
Number of Principals (Male): 4
Number of Principals (Female): 6
Preferred Ensemble Size: 4
Total Cast Size: 14
Orchestra Breakdown:
Violin 1 Violin 2 Viola Cello Double Bass Reed 1 Reed 2 Trumpet Trombone Guitar Piano Percussion/Drums
Casting Notes:
Female chorus could range from 0 to 4 and male chorus could range from 0 to 4.
Genre & Style:
---
---
Synopsis
Set in 1937 rural Virginia, The Last Queen of Canaan follows Cora Skye, an uncompromising​ ​landowner, and Ginny, her restless granddaughter. When Kay, a Northern do-gooder, descends on the property to collect Cora's story for the WPA, she unwittingly instigates a confrontation that will leave all three women forever changed.
Part Americana, part magic realism, part coming-of-age, Harrison, Rebekah and Jacob have written a show that is all heart. A familiar chapter of history rendered with imagination and haunting originality.

- Festival Committee
Development History
The Last Queen of Canaan has been developed as part of New York University's Graduate Musical Theatre Writing program (2011), Rhinebeck Writers Retreat (2011), the Yale Institute for Musical Theatre (2013), Northern Stages' New Works Now Series and Theater Latté Da's NEXT: New Musicals in the Making Series (2015). It was a recipient of a Writers Residency Grant from NAMT's National Fund for New Musicals.
5 Things You Should Know
The Last Queen of Canaan contains elements of magical realism: the dead are raised, the land holds protective powers and a ninety-two year-old woman works with the strength of someone half her age.
From 1936-38, the Works Progress Administration (WPA) sent a diverse group (male, female, white, black) of unemployed writers to collect the stories of former slaves. The transcripts from the Federal Slave Narrative Project can be found in the Library of Congress – we used these accounts as research, but our story is fictional.
Jacob Yandura and Rebekah Greer Melocik began the show in 2011 (originally titled "Dogwood Days"), and the show has undergone many drafts and significant changes in the past four years. Harrison David Rivers joined the team as bookwriter in 2014.
Though our show is a period piece, the score is not pastiche. Just as the themes are relevant to America's current civil rights struggles, the sonic world of The Last Queen of Canaan is contemporary, living in folk, R&B and gospel.
We are looking for a workshop or first production.
Excerpts