Home » Musicals »
Back to the 27th Annual Festival of New Musicals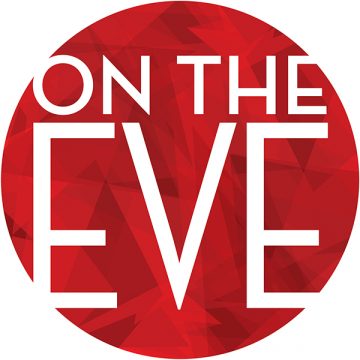 Emergency Transmission Presents (fka On The Eve)
2015 Festival
Director
Sam Buntrock
Music Director
Emily Marshall
Cast
George Abud, Eric Anderson, Will Connolly, Eddie Cooper, Greg Hildreth, Katie Lee Hill, Brynn O'Malley, Emmy Raver-Lampman, Ximone Rose and Sarah Stiles
---
Number of Acts: 2
Number of Principals (Male): 3
Number of Principals (Female): 3
Preferred Ensemble Size: 8
Total Cast Size: 14
Orchestra Breakdown:
1. Piano
2. Synths/Organ (possible to double with piano)
3. Full Drum Kit (Rock setup)
4. Mandolin & Harmonica
5. Violin
6. Cello
7. Utility Xylophone/Percussion (possible to double with a Step Dancer)
8/9. Two Step Dancers
Casting Notes:
1 Child Role
Genre & Style:
---
---
Synopsis
As bombs explode outside, a theatre company staves off impending apocalyptic doom by performing a sci-fi musical about Marie Antoinette's first time-traveling hot air balloon. As the dictatorial Talking Man turns the story into a celebration of stereotypes, the company fights back. Soon the play bleeds into reality, reviving hope for survival.
The committee is so excited to share with you this ambitious, amazing, quirky, time-bending show, that we truly feel needs to be experienced.

- Festival Committee
Development History
On the Eve was first produced in a staged-reading workshop in 2011, advancing to a ten-show production at Margo Jones Theatre in Dallas in 2012, earning year-end best mentions by D Magazine, Theatre Jones, Dallas Voice and Dallas Observer. The 2013 DFW Theatre Critics Forum awarded it "Best New Play or Musical" and "Best Creative Contribution for Score." In 2014, a 23-show professional premiere production was held at Theatre Three Dallas, reaching 2014 year-end best lists for D Magazine and Dallas Culture Map and receiving The Column Awards' "2014 Steve Lovett Award for Outstanding New Work by a Local Playwright."
Festival Successes
Workshop production in November 2015 at San Diego State University in association with La Jolla Playhouse (CA). New York concert presentation at Joe's Pub (NY) in October 2016, produced by Theatre C.
5 Things You Should Know
With a development process that included a critically acclaimed workshop and full production, we look forward to continuing to develop On the Eve with theaters that champion new plays and "non-traditional" musicals.
On the Eve follows the story of Marie Antoinette, the Montgolfier Brothers, and the first time-traveling hot air balloon. While Antoinette actually did play a significant role in the history of ballooning, her involvement in the development of time travel remains debatable.
The entire show takes place in an old, bombed-out theater as the end of the world approaches. Tonight might just be the last stand against the Orwellian nightmare that controls what's left of society.
While there is no proof, it's pretty clear that On the Eve was conceived after The Threepenny Opera and Bill and Ted's Excellent Adventure spent a questionable night together. The result is a classically influenced indie-folk-rock musical in which band members play for their lives right alongside the actors, with percussive step-dancing as the sound of revolution.
Because it takes place in a run-down theater, costumes, props, and set pieces are cobbled together with whatever materials the old place has had in stock for decades. The result is a highly theatrical cacophony of eras and styles.
Excerpts