Back to the 33rd Annual Festival of New Musicals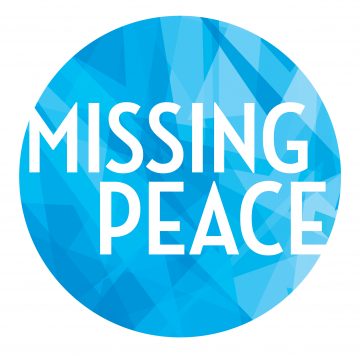 Missing Peace
2021 Festival
Director
Jesca Prudencio
Music Director
Steven Cuevas
Cast
Phoenix Best, Nick Dalton, Carolyn Dunn, Kyla Garcia, Nic Rouleau and Glenn Stanton
---
Number of Acts: 2
Number of Principals (Male): 3
Number of Principals (Female): 4
Total Cast Size: 7
Orchestra Breakdown:
Keyboard, Drummer/Native Percussionist, Bass Guitarist, 2 Guitarist (1 lead/1 rhythm), 1 or 2 Cellist/Violinist/Violist, Native Instrumentalist (primarily native flute and double for native percussion)
Casting Notes:
The character of Willow is 7-10 years old. We'd LOVE for the ENSEMBLE role to be played by a trans actor, but they must be Native American first.
Genre & Style:
A healthy balance of comedy and upbeat music
---
---
Synopsis
When Chase wakes up from a coma, his past is a blur. And much to his family's surprise, he is happy and carefree… until the dark memories flood back like quick cuts of a movie trailer that just don't add up. With his history to contend with, will Chase ever be able to overcome the staggering mountain of regret for a sky full of music and second chances?
Development History
Kalani first worked with Kyle as fellow actors in a new musical workshop. Later, the two met up again when Kyle composed the original music for Kalani's self-directed short film, Ancestor Eyes, which played at nearly 40 festivals, winning 14 awards. Now, Kalani and Kyle are reunited, collaborating on Missing Peace where they have enjoyed a first development in May 2019 with the Native Voices Theater Playwrights Retreat in Los Angeles. August 2020 brought a second developmental opportunity with the Rhinebeck Writers Retreat and most recently a hearty residency with the Johnny Mercer Writers Grove at Goodspeed Musicals.
Festival Successes
Writers invited to participate in The Johnny Mercer Foundation Writers Grove at Goodspeed Musicals. In May 2022, Missing Peace was taken into Rhinebeck Writers Retreat's Triple R Program, featuring a table read, Residency, and public Staged Reading.
Excerpts