With rehearsals for the 35th Annual Festival of New Musicals just around the corner, NAMT New Works Assistant Skye Cone Ivey caught up with 2022 Directing Observer Rohan Dhupar.
NAMT:
Tell us who you are and your relationship to NAMT?
Rohan Dhupar:
I'm Rohan Dhupar, and I use he/him pronouns. I'm an early career director and choreographer working in the fields of musical theatre and contemporary dance. I'm from Toronto, Canada, and I've been based in London for two years. I participated in the Festival Directing Observership in 2022, where I observed Alan Muraoka on The Pelican, which was an amazing experience. I have been so thrilled to maintain contact and be involved with the NAMT family since then.
NAMT:
Can you share any key takeaways or insights about your Festival Observership?
RD:
One valuable aspect of the Observership was seeing what the rehearsal process is like for a musical that is still in an earlier stage of development—so something that's still evolving versus mounting a full production. There is a great deal of dramaturgy that happens in the room and collaboration with the writers, the director, the music director, with stage management and with the actors. That was an interesting context to be placed in, coming from a choreography background where everything is quite process driven. It challenged my preconceived idea of directing in musical theatre, which was more aligned towards a final product per se. The experience helped me understand what it is like to do the research and table work as a director without leaving my comfort zone.
NAMT:
Are there any valuable connections you've held onto?
RD:
I was able to meet so many amazing high-profile individuals with such incredible bodies of work but then also find others that were at the same stage of their career as I was. The entire Observership cohort became fast friends, and we've continued to chat and bounce ideas off of each other too.
There is a bit of a Canadian presence at NAMT, and it was really great to connect with people like Michael Rubinoff and the writing team of Blackout, Steven Gallagher and Anton Lipovetsky. While I didn't observe that show, I was still able to spend time with the writers. I also met members of Musical Stage Company, and I was grateful to have that Canadian bond with them. I had in-depth conversations with them at the Festival itself, and we have stayed in touch all year. Michael was in even London last January and reached out, so we had lunch together which was wonderful because we had met before and lost touch during COVID. NAMT brought us back together.
NAMT:
Over the last year, you have had the chance to collaborate with the legendary Susan Stroman. What was it like working with her? How did it impact your approach as a director and choreographer?
RD:
It was such an incredible experience! First of all, I have to say my time at NAMT is what gave me the guts to approach her and even ask. It wasn't something that had an application or a formal program to submit. I saw that she was going to be in London doing Crazy for You on the West End. I really just emailed my way through, which is honestly something I did not have the confidence before the Festival Observership. I felt so much more empowered to ask for what I wanted. The worst they can say is no, but actually, people are quite generous with their time. And she was.
I joined her and the production as the Directing/Choreography Observer. It took what I got from the Festival Observership and expanded upon it in the context of mounting a full production. There is still a creative process in putting up the show, but there's also a paying audience that is going to come watch it at the end of the day. It was fast-paced and intense. She works with such rigor, but at the same time is so giving. Crazy for You is such a dance heavy show, as well. The environment she created was always mindful of everyone in the room and what they needed. There was a balance of "we're mounting this very intense show," but also "we're taking care of each other." That is something that I really strive to do within my own practice. So, seeing how that manifested within such an impactful process was great. And that style of show is a great area to study as someone who wants to do both directing and choreography, to see how she works artistically and observe what her ethos is like when she's running the room. And all of those were really, really excellent takeaways.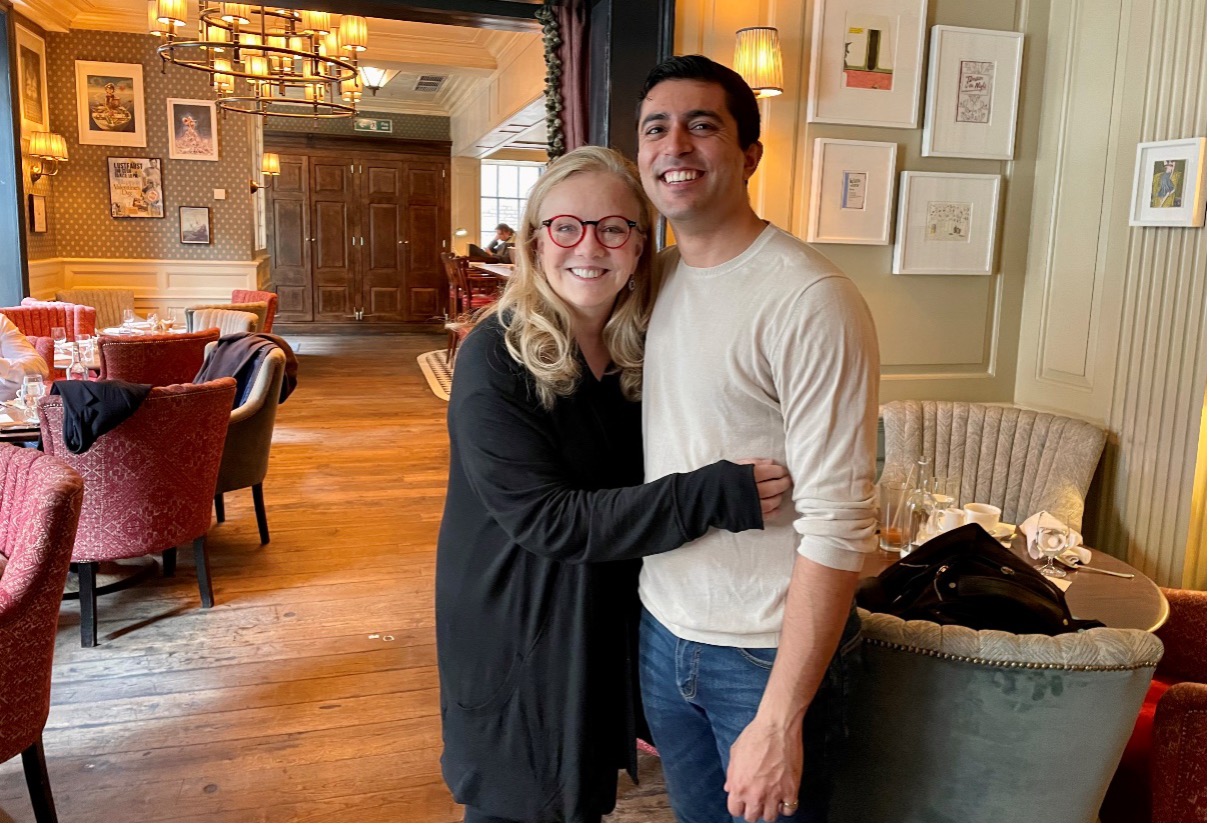 NAMT:
You just completed your thesis and received your MFA! Congrats!
RD:
Thank you! Yes, I just completed my Master's Degree at Trinity Laban Conservatoire of Music and Dance. I was part of an MFA program called Transdisciplinary Creative Practice, which is an abstract title, but it's essentially about investigating what your own practice is as someone who makes artistic work. I did a self-directed yearlong research project for my thesis as part of my second year where I was researching equity, diversity and inclusion. It started as a broad investigation into what that looks like in the context of theatre and dance. This is obviously an issue that a lot of institutions are addressing, but it can be a very slow-moving process. Some try to address who has historically been excluded or underrepresented in this industry by implementing short-term solutions. Once we start inviting diversity into our organization, how are we actually making sure that's a safe space for others in the rehearsal room, especially when it's a rehearsal room that they were previously excluded from. As much as it is important for the institution to continue doing that work beyond just inviting them into the room, it is also possible for the directors and the choreographers and the creatives who are also in that space to be able to facilitate the rehearsal process in a way that considers that dynamic as well.
So, my main research was: how can I, as a director, inform my practice in order to facilitate an anti-oppressive rehearsal environment? It became less about addressing specific things like racism, transphobia, homophobia or ableism and more about what tools can I implement in rehearsal that center care and consent and well-being for all. I started by reading books about conflict resolution, anti-oppressive communication and community arts practices, because I think this idea is not always articulated in the context of equity, diversity and inclusion. I also looked at intimacy directors as a case study, because they work a lot with informed consent. I landed on two techniques. One was "body mapping," which is a tool from intimacy direction. The other was a "room agreement," which we've all heard called different things. I've seen it also called a Community Values Agreement.
I wanted to experiment with these ideas while making a full-length contemporary dance work. We created a room agreement at the beginning of the process. As a group, we established what our individual values were around respect, compassion, communication and safety. Following that, we did a fill-in-the-sentence exercise: "I need a space that values blank to maintain healthy collaboration." From there, we created an agreement that was not necessarily a binding contract, but more a set goals we wanted to aspire to maintain and uphold throughout the room.
And while it started as a question about equity, diversity and inclusion, it became more of this conversation about how we hold space for others. How do we respect intersectionality and individuality within the work we do? And how do we balance equality, in the sense that everyone is working towards the same goal, while also respecting equity, in the sense that everyone has different things that they need. They should be able to ask for what that is. How do we make sure they get that?
I just finished a job with Punchdrunk (the creators of Sleep No More) working in the accessibility department for the run of their immersive show The Burnt City in London. The job involved developing systems and pathways throughout the show to accommodate audience members with various access needs, which aligns with my EDI research and inspired me to consider accessibility at the onset of my creative projects. I also created an Instagram page, Spacehold Collective (@spaceholdcollective), to share updates on my research. As I become even more acquainted with EDI, I feel more confident to share my research with others. I'm hoping to get to a place where I can offer services to people to support their work in the context of EDI or consult with them about EDI. There's just so much more to explore, so while I've completed the thesis, I'm still not done.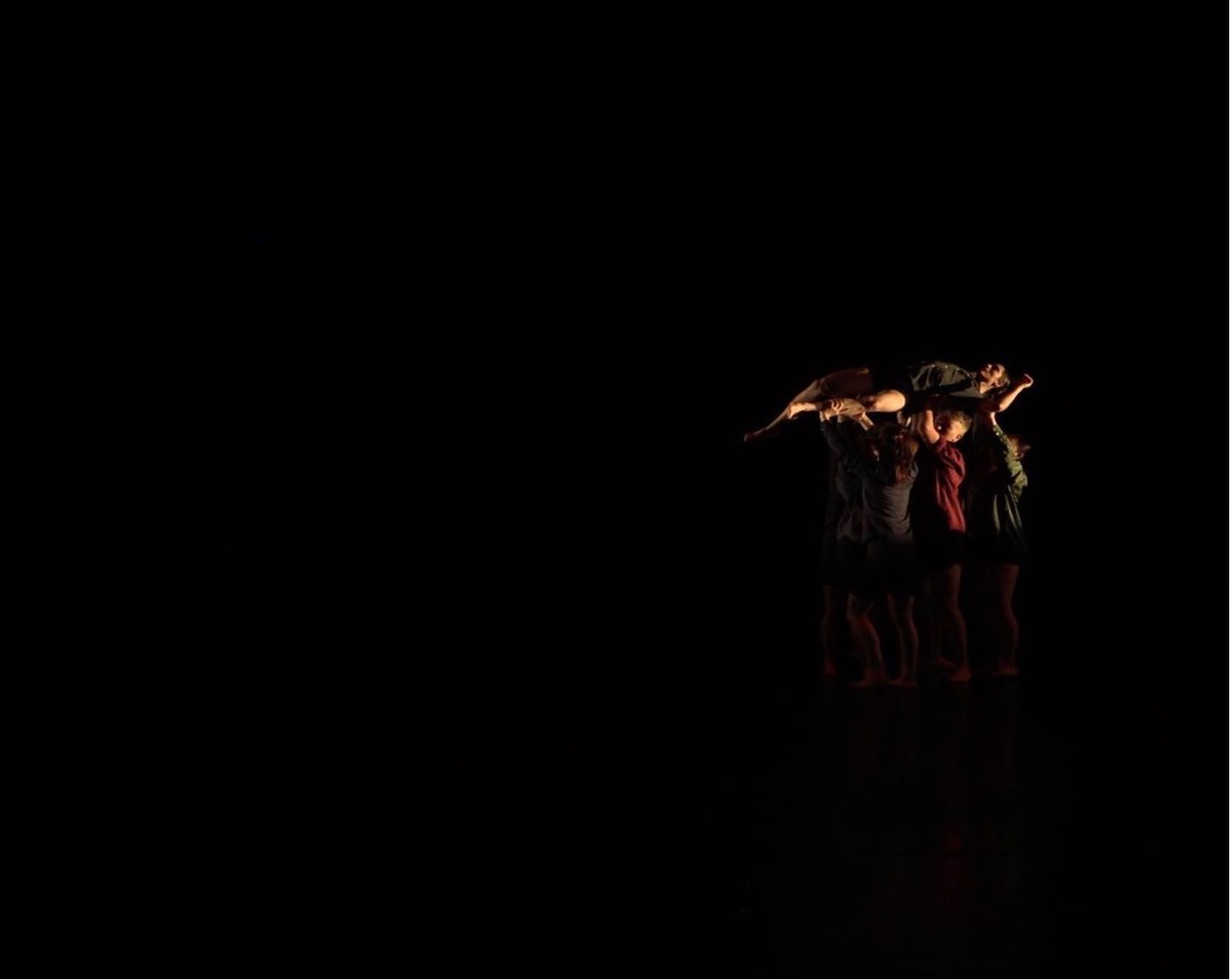 NAMT:
Is there a piece of advice that resonates with you?
RD:
One that I repeat to myself is: what's for you won't go by you. There are many times when I see opportunities that I get excited about. If it doesn't work out, maybe there's something different or better just around the corner, and that's why this didn't pan out. For me, it's similar to the mindset I had when I was still performing and not always getting the job. It's not always going to be a yes even if it would be amazing if it was. But when it's a no, it's not necessarily a rejection. It's a redirection.
NAMT:
Any advice you would give to your peers?
RD:
Find your community. As an early career person, I'm working to find who my people. A community doesn't necessarily mean you're concentrating on people in one region of the world. My community isn't just the people I know in London or in Toronto or in New York. It's all of them who I know support me and that I mutually support as well. Sometimes that's an Instagram message like, "Oh, I saw this as a thought of you. It might be a cool opportunity for you to apply to." Sometimes, it's just having people who are excited for you and want to be a cheerleader for you.
Another important thing for me is doing the things that I would have done before I transitioned in my career to directing, at least when I have the capacity for it. I still go to dance classes and take vocal lessons, and every now and then, I go to an audition. As a director, sometimes you forget what it's like for a performer, the pressure of going through an audition process and showing up to a first rehearsal. And even though I'm operating with the mindset of wanting to facilitate a safe rehearsal, my approach might not work for everyone. It's important that I still put myself in those positions to remind myself of what it feels like to be on that side of things.
NAMT:
What's next for you?
RD:
I don't know. That's the first time I can really say that—which is scary, but also exciting. That was also true during COVID, but none of us could do anything. I'm taking a month to have a break after the past two years of school, and I'm going to be prioritizing self-care and spending time with family. Of course, I will be in New York for the Festival! But I'll still be based in London, so my goals would be finding opportunities to assist and be in the rooms with directors and choreographers, whether that's around London, or even back in Canada or in New York. For now, I don't know, but there's so much possibility.
Follow Rohan on instagram and learn more at @spaceholdcollective.