Back to the 32nd Annual Festival of New Musicals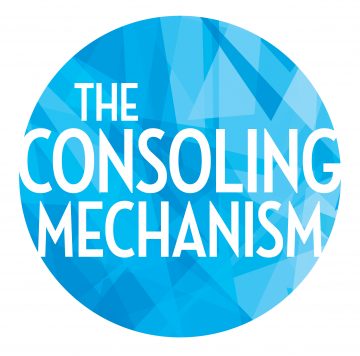 The Consoling Mechanism
2020 Festival
Director
Marc Bruni
Music Director
Meg Zervoulis
Cast
John Clay, Raymond J. Lee, Tanner Quirk, Bronwyn Tarboton, Daryl Tofa and Jessy Yates
---
Number of Acts: 2
Number of Principals (Male): 1
Number of Principals (Female): 2
Number of Principals (Trans / GNC): 1
Preferred Ensemble Size: 9
Total Cast Size: 13
Orchestra Breakdown:
Piano/synth, Bass, Drumset, Guitar (electric/acoustic), Violin, Cello. Additional orchestration would/could be viola, another guitarist, and 2nd keyboard/synth.
Genre & Style:
Dramatic speculative fiction
---
---
Synopsis
Can our deepening commitment to technology also strengthen the bonds of human connection? In a world increasingly intertwined with artificial intelligence and virtual reality, The Consoling Mechanism's dynamic pop score, and poignant-yet-humorous book pulls back the curtain on a family struggling to recover from unexpected loss.
Development History
The Consoling Mechanism has been developed over the past three years in close collaboration with Director Nathaniel Shaw, sponsored in large part by Virginia Rep New Plays. In addition to the generous contributions of friends and colleagues, The Consoling Mechanism has benefitted from a well attended 29-hour reading in New York, a small cast script/score retreat, and a presentation of selected material for audience feedback in Richmond, Virginia. Though the team from Virginia Rep has been instrumental in its development, The Consoling Mechanism has no official commitment with any theater or director.
Festival Successes
Virginia Repertory Theater Premiere, 2021.
5 Things You Should Know
Initially, this show was set in the future to accommodate the advanced technology references in the script, however, it became apparent that the Sierra implant (think permanently attached Siri), the VR lenses (think goggles but in contact lens form) and the artificial neural network replicas are most likely already possible which is both terrifying and exciting.
The character of Valerie is loosely based on Mark Sakaley who suffered a spinal cord injury as a teen and went on to be a major force in DC, fighting for many accessibility laws that are now in place nationally.
The score lives between the two worlds and themes of the play: humanity and technology. Some of the more intimate moments are scored with acoustic instrumentation while electronic instruments take over when the characters are wrapped up in the artificial.
Of the many resources that influenced this story, David Waltenbaugh (CEO of Root Virtual Reality) inspired the positive side of this new technological wave by sharing his company's process of individualized virtual reality as a form of therapeutic trauma recovery in teens.
Though The Consoling Mechanism is immersed in technology, the heart of the story is in its humanity and can be produced and directed without all of the bells and whistles…though bells and whistles are certainly welcomed.
Excerpts