Back to the 26th Annual Festival of New Musicals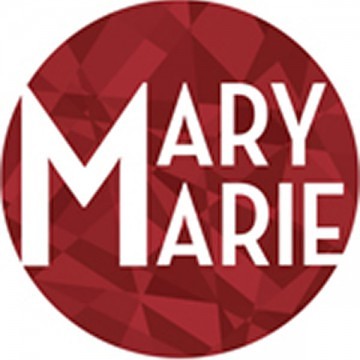 Mary Marie
2014 Festival
Director
Daniella Topol
Music Director
Nathan Dame
Cast
Kevin Earley, Ruth Gottschall, Colin Hanlon, Mamie Parris and Emerson Steele
---
Number of Acts: 2
Number of Principals (Male): 1
Number of Principals (Female): 2
Preferred Ensemble Size: 2
Total Cast Size: 5
Orchestra Breakdown:
violin, viola, cello, piano/synth
Genre & Style:
---
---
Synopsis
It's 1921, and despite the shocked whispers, Mary Marie is surprisingly philosophical about her parents' divorce. In fact, she can't wait to observe, first hand, their inevitable new romances. But after months of being shuttled between them, what she observes is that Mother is different. Could Father, who has always been as distant as the stars he studies, be changing too?
The committee was excited to find a such a compelling show that speaks to multiple generations with a small cast led by a 13-year-old girl. We know that our audience will find it as charming and moving as we did.

- Festival Committee
Development History
Created as part of the musical theater program of Los Angeles-based New Musicals, Inc.(formerly The Academy for New Musical Theatre), Mary Marie has been presented in concert for several public readings. It was chosen to be included in the 2011 STAGES Festival in North Hollywood, The Academy for New Musical Theatre (ANMT) summer concert reading series at the NoHo Arts Center in 2012, and it was included in the Rubicon Theatre's Plays in Progress series in Ventura, CA in the summer of 2013.
Festival Successes
Finalist for the 2015 Richard Rodgers Award. Reading at the Chance Theatre (CA) in 2015. Sierra Madre Playhouse (CA) "Off the Page" play reading series in April 2016. Reading in May 2019 by the York Theatre Company (NY).
5 Things You Should Know
Although its title character is a 13-year-old girl, the musical Mary Marie was written to be a family rather than a children's show, along the lines of Little Women or The Secret Garden. Themes revolve around family relationships and living up to familial and societal expectations and the show especially appeals to anyone who has ever had a daughter, or who's ever been one.
Mary Marie was adapted from the book of the same name written by Eleanor H. Porter, who wrote for both juvenile and adult markets. Although now largely unknown to today's readers, Mary Marie was listed as one of the top ten best-selling novels in the U.S. for the year 1920 as determined by Publishers Weekly.
Faced with dealing with the consequences of her parents' unpleasant and very unusual 1920 divorce, yet refreshingly undaunted by it, Mary Marie both plays out and narrates her story while she writes in her book/diary. Her parents' path is revealed through flashbacks of their marriage as each tries to deal with the aftermath of its collapse.
Mary Marie is a traditional musical in the sense that it relies on melody and harmony to clearly present the lyric and tell the story. With musical influences from Sondheim to Bernstein to John Williams, it appeals to those who love the timeless classics of the repertoire.
Mary Marie has been fortunate to have had several staged readings throughout its development and has benefited greatly from them. We now look forward to developing a partnership toward possible production.
Excerpts