Home » Musicals »
Back to the 28th Annual Festival of New Musicals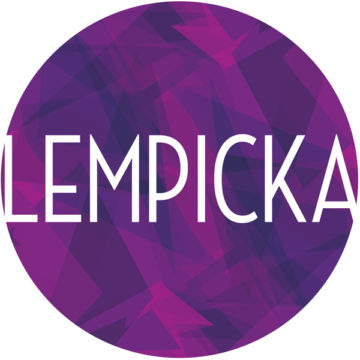 Lempicka
2016 Festival
Director
Griffin Matthews
Music Director
Annastasia Victory Kuporosova
Cast
Eden Espinosa, Jennie Harney, Adam Hyndman, Michael McCorry Rose, Jessica Molaskey, Steven Rattazzi, Zak Resnick, Lindsay Roberts, Rhyn Saver and Gabrielle Stravelli
Contact for Rights
Marc Orsini, Bret Adams Ltd., morsini@bretadamsltd.net or John Buzzetti, jbuzzetti@wmeentertainment.com
---
Number of Acts: 2
Number of Principals (Male): 3
Number of Principals (Female): 4
Preferred Ensemble Size: 7
Total Cast Size: 14
Orchestra Breakdown:
2 keyboards, strings, percussion, drums, guitar, bass, wind
Casting Notes:
One young girl (11-14). Female chorus could range from 3 to 5 and male chorus could range from 2 to 5.
Genre & Style:
Pop/Rock Musical Experience
---
---
Synopsis
Set in Paris against the backdrop of the rising fascist tide, Lempicka follows the artist Tamara de Lempicka as she flees the Russian Revolution, transforming herself from penniless refugee to rising star of the art world. But when she falls into a forbidden love affair— with her muse, Rafaela— will she lose it all, again?
Committee members loved the audacity of Lempicka and its anachronistic but inspired electropop-inflected score. Epic, sprawling and brazen in its sensibility and theatricality, this musical biography had us asking why the compelling story of this visionary female painter is not as well known today as her iconic work.

- Festival Committee
Development History
Lempicka was originally commissioned by Yale Rep and New Dramatists, with support from the Mellon Foundation. Over three years, the show received 4 workshops and various readings and recordings. Songs from the show have been performed around the world. The writers, Matt Gould and Carson Kreitzer, have both received the Jonathan Larson Award and respectively received McKnight Fellowships, The Richard Rodgers Award, and ASCAP's Dean Kay and Harold Adamson awards, among others.
Festival Successes
Reading at Williamstown Theatre Festival (MA) in 2017 with a subsequent World Premiere production in July 2018. Pre-Broadway production planned at La Jolla Playhouse (CA) for May 2020 (cancelled due to COVID-19).
5 Things You Should Know
Lempicka is inspired by the tumultuous life story of Art Deco artist Tamara de Lempicka, who captured her era with bold, elegant portraits of European expatriates, wealthy Parisians, elegant men and women of ambiguous sexuality, and seven canvasses in one year of a woman with black hair and green eyes, who is rumored to be a prostitute. The lush, sensual portrait Beautiful Rafaela still manages to shock us with its breathtaking intimacy, nearly ninety years after it was painted.
Featuring a contemporary pop score with allusions to 30's Parisian jazz, Lempicka focuses on the time between the great political upheavals of her life: the Bolshevik revolution in Russia, and the outbreak of World War Two. In the midst of this chaotic world, she finds the woman who will be her great love and muse, Rafaela.
The musical features an array of women characters of various ages, types, and colors who don't fall into traditional female archetypes. They are strong, empowered people who make their own choices and drive their own stories.
An epic, cinematic story, Lempicka has always been envisioned staged simply, with scaffolding and swaths of silk in the colors of her paintings. The set itself becomes a percussive instrument, as the cast creates part of the soundscape by banging, stamping, and "playing" the metal of the set.
The show has been shaped by four workshops and several readings. We are looking for producing partners for the next stages, including a movement workshop and full production.
Excerpts