Back to the 26th Annual Festival of New Musicals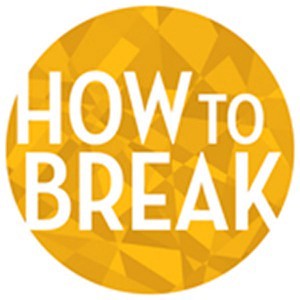 How To Break
2014 Festival
Director
Tamilla Woodard
Music Director
Jon Spurney
Cast
Kacie Sheik, Chris Sullivan, Vladimir Versailles, Madison Welterlen and Amber Williams
---
Number of Acts: 1
Number of Principals (Male): 3
Number of Principals (Female): 2
Total Cast Size: 5
Orchestra Breakdown:
1 female actor should play guitar; 1 male actor should beatbox
Genre & Style:
---
---
Synopsis
Ignited by an electric collision of beats, breaking and lyrical flow, How to Break follows two teenage dancers battling their hospital caregivers – a pediatric hematologist, a folk singer and a nurse with a beatboxing problem – in search of a gut understanding of what it means to be "ill."
How To Break is a genuinely innovative show. We found it strikingly original, and were impressed by the way the writers used a authentic hip hop vocabulary and folk music in the weaving of this story.

- Festival Committee
Development History
Winner of the 2012 Thomas Barbour Playwright's Award; developed by the Oregon Shakespeare Festival, The BIG ROOM's Take Your Time Fall Festival, and New York Theatre Barn; How to Break was produced in New York City in 2012 by the OBIE-winning HERE and the Hip-Hop Theater Festival, in association with Collective Consciousness Theatre. Collective Consciousness, in association with Hi-ARTS, brought How to Break to New Haven in 2013 and to the SPKRBOX Festival at Norway's National Theatre in 2014.
Festival Successes
Reading at the Village Theatre Festival of New Musicals (WA) in 2016 followed by a developmental production in January 2018. Selected for The New Victory Theater's (NY) LabWorks 2018-2019 series. World Premiere at Village Theatre Production, March through May 2023.
5 Things You Should Know
Hip-hop dance (b-boying and popping) propels How to Break, because the two main characters are dancers whose bodies are redefined by illness. You'll have to imagine the choreography by breaking legends (and How to Break co-conceivers) Kwikstep and Rokafella, since this is a reading.
The How to Break team has developed a producing model that partners theatres with their local hospitals and medical schools to bring in fiscal sponsorship, staff and patient audiences, community workshops with arts therapists culminating in patient-created performances, etc.
All of How to Break's music is created live onstage by 2 of the 5 actors. The music therapist plays guitar, and the nurse beatboxes–sampling and looping breath, heartbeats and IV beeps to create hospital soundscapes that morph into the instrumentation for the songs and raps.
How to Break was born when the Oregon Shakespeare Festival invited hip-hop theatre artists to collide with Shakespearean actors, so naturally How to Break's score collides something newer (hip-hop) with something older (folk and rock).
How to Break needs theatres to produce the world premiere, theatres to present Collective Consciousness Theatre's touring version and a theatre to do a final workshop that incorporates not just words and music, but dance.