Back to the 26th Annual Festival of New Musicals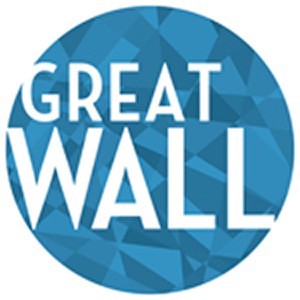 Great Wall
2014 Festival
Director
Sarna Lapine
Music Director
Marco Paguia
Cast
Cindy Cheung, Carrie Cimma, Josh Dela Cruz, Danielle Herbert, Jared Joseph, Francis Jue, Jimmy Kieffer, Jaygee Macapugay, Hansel Tan and Moses Villarama
Contact for Rights
Greg Schaffert
---
Number of Acts: 2
Number of Principals (Male): 4
Number of Principals (Female): 2
Preferred Ensemble Size: 6
Total Cast Size: 12
Orchestra Breakdown:
piano, keys, 2 guitar, bass, drums, horn section, violin
Casting Notes:
Male and Femaile Ensemble can be 3-5
Genre & Style:
---
---
Synopsis
Forced to reconcile family vs fantasy, American dreams collide when an aspiring musician reawakens his passions in the wake of his father's sudden death.
Great Wall begins with a great score and a compelling story of a man who takes a bit longer than he expected to find his true self. This is a show that is fun, smart and groovin'.

- Festival Committee
Development History
Great Wall has had readings in the TheatreWorks Silicon Valley Festival of New Works, the Village Theatre's Festival of New Musicals and a private reading at Playwrights Horizons. It has also been performed in concert at Joe's Pub and was the recipient of the American Harmony Prize.
Festival Successes
Developmental productions at Pace New Musicals (NY) and The Village Theatre (WA) in 2015.
5 Things You Should Know
Great Wall is inspired by the music of composer/lyricist Kevin So, the "Sexy Asian Man" whose twenty year career has earned him a devoted fan base around the world.
Great Wall features a uniquely hybrid R&B/folk/rock score sounding nostalgically familiar yet unlike anything in musical theatre today.
Great Wall, at it's heart, is an American story that appeals to all races, ages, genders and truly anyone who has been part of a family. It offers a fresh look at the "American Dream." It is about small family and big dreams and the struggle to reconcile the two in our globalized and media obsessed 21st century.
Award-winning playwright David Henry Hwang loved an early version of this show so much that he joined the team as Creative Consultant.
Great Wall  can be performed by a small cast, yet also offers the potential of large production numbers and the excitement of an onstage band. We are looking for the right home for our first production!