Back to the 32nd Annual Festival of New Musicals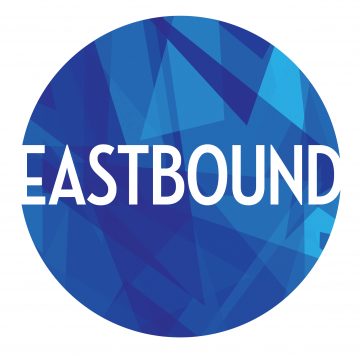 Eastbound
2020 Festival
Director
Desdemona Chiang
Music Director
Nate Hopkins
Cast
Ya Han Chang, Zachary Noah Piser, Jessica Tyler Wright and Shuyan Yang
---
Number of Acts: 2
Number of Principals (Male): 3
Number of Principals (Female): 3
Total Cast Size: 6
Orchestra Breakdown:
Piano, Bass, Drums, Erhu/Violin, Cello, Flute/Clarinet/Dizi
Genre & Style:
---
---
Synopsis
Eastbound is a new bilingual musical about the unexpected meeting of two brothers from opposite sides of the world, their quests for survival, and the power of choice. The musical told through the soundscape of a contemporary score amalgamated with traditional Chinese folk music and Mandopop.
Development History
Cheeyang and Khiyon reconnected to write after their time at Berklee College of Music. As this was their first musical, they wanted to see a non-white protagonist at the center of a truthful narrative that reflected their life experiences, specifically as a gay Asian immigrant to the United States and an African-American who grew up here in the US. From this exploration came the dual protagonists of CALVIN and YUN, encompassing both an American perspective and an immigrant perspective. Eastbound was developed in part at Musical Theatre Factory and New York Theatre Barn and further developed at Village Theatre's Festival of New Musicals.
Festival Successes
Village Theatre Beta Developmental Production. (2022)
5 Things You Should Know
Eastbound is all about duality. It is bilingual, has dual protagonists and has many details that are inspired by both of our lives. Calvin, a go-getter, larger-than-life, risk taker is sometimes as impulsive as Khiyon and as optimistic as Cheeyang; while Yun coming to terms with his queer identity is true to Khiyon and his ties to Chinese tradition is true to Cheeyang.
The show features a fusion of American musical theatre with traditional Chinese folk music and Mandopop. To anyone who is familiar with Mandopop, many songs carry the classic Mandopop chord progression and cadence, but with a twist. The aural world is stark between America and China, but when the two styles clash, it is still harmonious. The ideal orchestra will feature both the rhythm section staple of Piano, Guitar, Bass, Drums, but accompanied by traditional Chinese instruments including Dizi, Pipa and Erhu who double on Flute, Violin and Cello.
The show has only 6 actors, but we tell an immense breadth of story. We travel all around the world, including New York City's Chinatown and Upper West Side to Beijing's Great Wall of China and orphanages in Xiamen. While preparing for our summer developmental production, which was cancelled due to Covid, our director was discussing how the set can creatively encompass changes in location while maintaining a minimalist approach, allowing the audience to engage and lean in as they come along this journey.
Often described as Dear Evan Hansen meets Fun Home meets Next to Normal but Asian, this show adds to the musical theatre canon from a unique perspective. One that doesn't give a clear answer of which is better — America or China? Because after all, each country has its strengths and its flaws, don't they?
Eastbound is the first musical Cheeyang and Khiyon have written together, and have been working on it for 5 years and counting. We are thankful for all the opportunities that we've been given to do readings and workshops from MTF, NYTB and the Village, and we're ready to go into production. We are looking for theatres to do a co-production of the show, as well as producers who are willing to take a chance in uniting Eastern and Western ideals.
Excerpts