Home » Musicals »
Back to the 23rd Annual Festival of New Musicals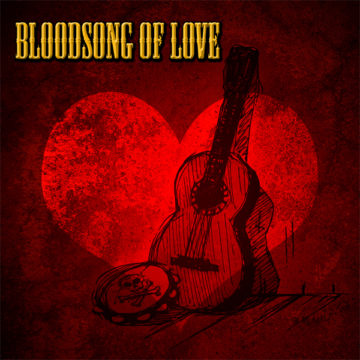 Bloodsong Of Love
2011 Festival
Director
John Simpkins
Music Director
Brian Usifer
Cast
Carrie Cimma, Rebecca Naomi Jones, Jeremy Morse, Lance Rubin and Jason "Sweet Tooth" Williams
---
Number of Acts: 2
Number of Principals (Male): 4
Number of Principals (Female): 2
Total Cast Size: 6
Orchestra Breakdown:
guitar, bass, piano, drums, trumpet, percussion
Genre & Style:
Comedy/Drama/Spaghetti Western/Exploitation
---
---
Synopsis
Bloodsong of Love is a musical theater interpretation of the Spaghetti Western film genre. It follows the story of a wandering guitarist known only as The Musician who is on a journey to reclaim his bride from the evil clutches of Lo Cocodrilo. The Musician navigates his way through a bizarre and hyper-stylized world of maimed prostitutes, one-eyed bartenders, shoot 'em ups, midnight hallucinations, and lots and lots of blood.
Development History
Bloodsong of Love was commissioned by Ars Nova, and was produced there in the spring of 2010 for a limited run. It was nominated for three Drama Desk Awards: Best Music, Best Book of a Musical, and Best Featured Actor in a Musical.
Festival Successes
Commercial option (2012). Concert presentation at Feinstein's/54 Below in 2014.
5 Things You Should Know
spa•ghet•ti West•ern n :a Western made in Europe, usually Spain, by an Italian film company, characterized by melodrama and violence.
Hot doggie! This is a versatile show that could work just as well in an intimate venue as it could in a grand, ol' show palace. Traditional proscenium or in-your-face environmental, anywhere Bloodsong hangs its hat is home.
Some of Joe's inspirations while creating the show were Sergio Leone, Shel Silverstein, Quentin Tarantino, Giallo Horror Movies, The White Stripes, Johnny Cash, Kander & Ebb, and The Country Bear Jamboree.
The hearts-on-fire score of the show is a combination of Rock 'n' Roll, Country Western, Mariachi, Punk, Spaghetti Western Film Score, and a more traditional Musical Theater sound. The unique instrumentation includes guitar, piano, glockenspiel, trumpet, harmonica, concertina, and even kazoo!
Bloodsong is a perfect excuse for a full-immersion theatrical experience. Plunge yer patrons into the wild world of Spaghetti Westerns by theming the whole dang theater to look like The Town With No Name. As the characters in our story are quite fond of neck oil, show specific cocktails are a must. How's about implementing a Splatter Zone and providing ponchos at all Bloodsong performances?! This will protect patrons from blood, guts, and good old fashioned heartfelt musical theater.