Celebrating The First 30 Years Of NAMT's Festival of New Musicals
October 22, 2018
Guastavino's, 409 East 59th Street, New York, NY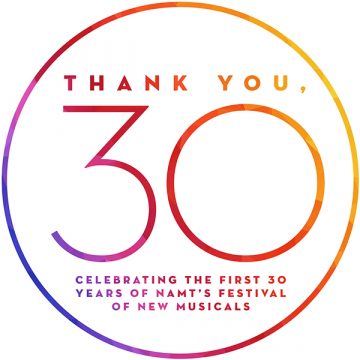 On the evening of Monday, October 22nd at 7pm, we will kick off NAMT Fall Events week with a gala event to celebrate the 30th Annual Festival of New Musicals. We are delighted to announce that our amazing and deserving honorees will be Marleen & Kenny Alhadeff and New World Stages. Expect Broadway-caliber talent at Guastavino's, a beautiful, uniquely New York venue, with plenty of food, drink and mingle time. You (and your friends and colleagues and vendors and…) will not want to miss this chance to spend the evening together while raising funds for NAMT.
Get Tickets
Individual Tickets are available to purchase through the Fall events registration form. VIP Tickets include access to the pre-event cocktail party at 6pm. There are discounts for multiple attendees from the same member organization, as well as NAMT Alumni Writers and attendees under 30.
VIP Tickets: $500
NAMT Member VIP Tickets: $400
Alumni Writer & Under 30 VIP Tickets: $300
Regular Tickets: $350
NAMT Member Tickets: $275 ($250 for 2 or more)
Alumni Writer & Under 30 Tickets: $150
Register
Sponsorships

Sponsor Benefits
Complimentary event tickets plus access to the VIP cocktail hour at 6pm
Reserved seating at the 7pm event (Proscenium sponsor level and higher)
Recognition in press releases, NAMT's monthly e-newsletters and the digital journal for the event
Your company logo on our website and on Gala signs and materials
and more!
Compare All Sponsor Levels and Benefits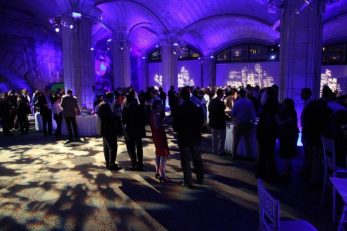 Committee
Support NAMT by Joining the Thank You, 30! Gala Benefit Committee
Benefit Committee members…
Commit to a combined total (GIVING & GETTING) level.

Levels: $30,000, $15,000, $10,000, $5,000 or $3,000.
Participation can include any combination of sponsorships, single tickets, digital advertising and contributions
Will be listed on the gala invitation and on the NAMT website and will be acknowledged at the event.

Deadline for invitation listing: 08.10.18
Will be invited to the pre-event VIP reception
Will receive a digital ad at the event

Frequency and size determined by participation level
Interested in joining the committee? Contact Jen Whitton, Development Associate at (212) 714-6668 x16 or jen@namt.org.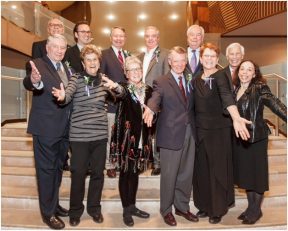 Digital Journal
The Thank You, 30! Digital Journal will be shown on monitors in the venue throughout the evening and will be made available online after the Gala.
If you'd like to honor NAMT, the Festival of New Musicals or our esteemed honorees Marleen & Kenny Alhadeff and New World Stages with a tribute in the journal, ads are available at the following levels:
Full Page, $1,000
Half Page, $500
Quarter Page, $300
Our honorees will receive printed versions of the journal as keepsakes.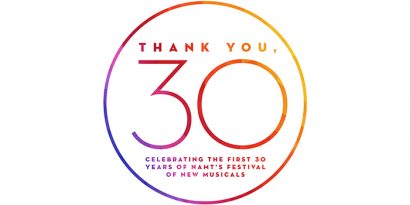 All journal ads for Thank You, 30! are tax-deductible contributions. For more information and to secure your ad today, please contact Development Associate Jen Whitton at (212) 714-6668 x16 or jen@namt.org.