Home » Events »
The Feedback Loop: Communication and Collaboration in Development
February 27
Interface NYC 140 W 30th St, New York, NY 10001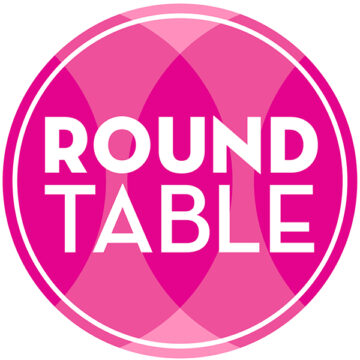 Join NAMT Alumni Writers and producers from NAMT member organizations to discuss ways we can better communicate through challenges in the development process.  We will cover setting expectations for collaborations and communication when development does not go as planned; sharing feedback on sensitive topics; and maximizing the benefit of audience feedback and participation in the development process.
Check in will begin at 11:30am with the Roundtable starting 12:00pm.  A wine and cheese reception will follow from 3:30pm to 4:30pm at the same location.
Agenda
Monday, February 27, 2017 (All times ET )
11:30 am
Check-in and Introductions

Check-in will start at 11:30am and we will start the Roundtable promptly at 12:00pm.

12:00 pm
Read, Rewrite, Repeat

How do writers and producers best set expectations from the start of a collaboration?

What types of feedback are most constructive during early drafts of a show?

How does feedback need to change as a show goes from readings to productions?

How can both parties best communicate after a development step doesn't go as planned or development expectations diverge?

1:15 pm
Shared Accountability in Storytelling

When a writer or producer is developing a show outside of their personal experience, are there best practices for discussing ethnic, racial and cultural perspectives in the piece?

When story elements are not being perceived as intended by producers and audiences, how do we align the perspectives?

2:30 pm
Adding Audiences

When are audience surveys most helpful?

What is the most useful information to gather for writers and producers?

How can audience talkbacks be used as productive development tools?

How can we best introduce our audiences to new works development conversations? What interactions with artists and the process are most productive for all involved?

3:30 - 4:30 pm
Wine and Cheese Networking Reception
as of February 8, 2017
Attendees
Creo
Matthew Schneider
Producer
Dailey-Monda Theatricals
Frankie Dailey
New Works Director
Dailey-Monda Theatricals
Joey Monda
Producer
Global Musical Theatre Initiative, Prospect Theater Company
Julia Bardinon
Goodspeed Musicals
Bob Alwine
Executive Assistant
Musical Theatre Factory
Lynn Spector
Musical Theatre Factory
Shakina Nayfack
National Alliance for Musical Theatre
Betsy Militello
Executive Director
National Alliance for Musical Theatre
Karin Nilo
Program Manager
National Alliance for Musical Theatre
Jen Whitton
Development Associate
National Alliance for Musical Theatre
Ciera Iveson
Pittsburgh CLO
Mark Fleischer
Executive Producer
Playwrights Horizons Inc.
Kent Nicholson
Director of Acquisitions
Playwrights Horizons Inc.
Marcus Scott
Musical Theatre Fellowship
Rhinebeck Writers Retreat
Kathy Evans
Founding Executive Director
Somerled Arts
Scott Evans
Artistic Director
Caroline Barnard
Vice President, Legal & Business Affairs
Sean Flahaven
Chief Theatricals Executive
Bob Ost
Executive Director
James Campodonico
Composer
Douglas Cohen
Composer-Lyricist-Librettist
Mary Bracken Phillips
Lyricist/Librettist