Back to the 29th Annual Festival of New Musicals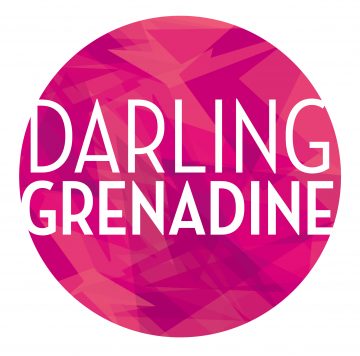 Darling Grenadine
2017 Festival
Director
Kristin Hanggi
Music Director
David Gardos
Cast
Melody Betts, Adam Chanler-Berat, Laura Dadap, Nikko Kimzin, Ben Mayne, Mike Nappi, Emily Walton and Kevin Zak
Contact for Rights
Charles Kopelman, Abrams Artists Agency, (646) 486-4600 ext 277, charles.kopelman@abramsart.com
---
Number of Acts: 2
Number of Principals (Male): 3
Number of Principals (Female): 1
Preferred Ensemble Size: 4
Total Cast Size: 8
Orchestra Breakdown:
Piano, Guitar, Bass (Upright & Electric), Violin, Cello, Percussion, Trumpet, Woodwinds
Casting Notes:
1 of the 3 male principals is a dog marionette operated by a male puppeteer. The dog's "voice" is the trumpet in the orchestra.
Genre & Style:
---
---
Synopsis
Darling Grenadine is a seriocomic musical about Harry, a fanciful jingle composer, and his precarious relationships with his girlfriend Louise, his brother Paul, and his Labrador Retriever (…also named Paul). Told with a rich contemporary score and a wink to the classic MGM musical, Darling Grenadine explores the friction between romance and reality, bitter and sweet, serving something magical, moving, and boldly new.
The committee loved how the layers of this charming, whimsical romantic comedy are stripped away one by one to reveal a surprising but all-too real story of denial and heartbreak. Like its characters, we found ourselves asking: what are the limits of our love?

- Festival Committee
Development History
Darling Grenadine was first presented as a concert reading at Rockwell Table & Stage in Los Angeles, May 2015. Work on the show continued at the Johnny Mercer Writers Grove at Goodspeed Musicals and the 2016 National Music Theater Conference at the Eugene O'Neill Theater Center. In August 2017 Darling Grenadine will have a developmental production at Goodspeed's Norma Terris Theatre.
Festival Successes
Staged reading in January 2018 at Roundabout's Underground Reading Series (NY). Premiered at the Marriott Theatre (IL) Summer 2019. Production at Roundabout Underground in January 2020. Cast recording. (2022)
5 Things You Should Know
One of the principle characters in Darling Grenadine is a Labrador Retriever named Paul. He is played by a life-size marionette. A trumpet player voices the things that Paul "says"—not by trying to imitate barking, but by sounding the idea of what Paul is trying to communicate. Sometimes his lines are quite musical, other times more abstract.
Darling Grenadine is full of stage magic. Our impulsive narrator controls the space—making props appear out of thin air, actors disappear through trap doors, etc. Illusion and charm are main themes in the show and they are highlighted by visual tricks and delights.
Darling Grenadine brings a cinematic feel to the stage. Stylized design elements and scenic projections create a whimsical spirit reminiscent of MGM classics as well as the work of contemporary filmmakers like Wes Anderson and Michel Gondry.
The music in Darling Grenadine is an unconventional mixture of singer-songwriter, pop and old-fashioned music theatre.
Darling Grenadine was developed at the Eugene O'Neill Theater Center's National Music Theater Conference and given a developmental production at Goodspeed Musical's Norma Terris Theatre.
Excerpts