Back to the 24th Annual Festival of New Musicals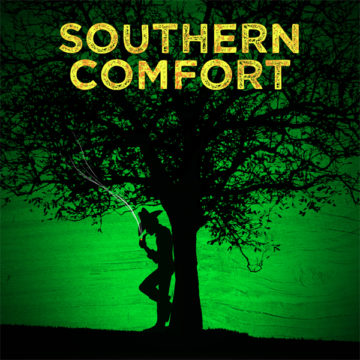 Southern Comfort
2012 Festival
Director
Tom Caruso
Music Director
Emily Otto
Cast
Allison Briner, Lizzie Hagstedt, Natalie Joy Johnson, Erik Lochtefeld, Jeff McCarthy, Annette O'Toole, Randy Redd, Robin Skye, Andy Taylor and Joel Waggoner
---
Number of Acts: 2
Number of Principals (Male): 3
Number of Principals (Female): 3
Preferred Ensemble Size: 4
Total Cast Size: 10
Orchestra Breakdown:
5 (note: the Orchestra is the Ensemble – ther are 5 parts, 2M, 2F, and one that could be either
Casting Notes:
Female chorus could range from 2 to 3 and male chorus could range from 2 to 3.
Genre & Style:
---
---
Synopsis
Based on the Sundance Award-winning documentary, this heartwarming musical about a group of transgender friends living in rural Georgia is, at its core, a love story between their patriarch, Robert Eads, and newcomer Lola Cola. Through a unique folk and bluegrass-inspired score, the musical chronicles a year in the lives of this unique American family as they courageously defy the odds by simply remaining on the land to which they were born, reminding us that home is where we find comfort in our skin.
The down-home score and empathetic characters of Southern Comfort impressed the committee as a work that advances the art form of the musical. The musical's cast of transgender characters are portrayed with sensitivity, warm humor and deep emotion.

- Festival Committee
Development History
Southern Comfort was a recipient of a 2010 NAMT National Fund for New Musicals Writers Residency Grant for a reading at Playwrights Horizons and a 2011 Project Development Grant for a workshop production at CAP21.  From 2010 to 2011, the show had three closed-room readings at CAP21 leading up to the workshop production in 2011, which garnered them critic picks from The New York Times, TimeOut NY and The Advocate, and a GLAAD Award for Best off-Off Broadway Production in 2012.  The writers also received a Jonathan Larson Grant in 2012 for Southern Comfort.
Festival Successes
World Premiere Production at Barrington Stage Co. (MA) in Summer 2013. Reading and Off-Broadway at The Public Theater (2016).
5 Things You Should Know
Southern Comfort is based on Kate Davis' 2001 documentary of the same name, which was the recipient of The Grand Jury Prize at The Sundance Film Festival.
While the majority of the principal characters are transgender, the narrative's focus is on the dynamic of a group of friends and the universality of their experiences and relationships. A love story and family drama at heart, Southern Comfort is a musical for all audiences.
Of the principal characters, five out of the six are transgender. The gender casting of these roles is open to interpretation and should not be dictated by the casting in this or any presentation.
The musical features a folk band (piano/acoustic bass/percussion/acoustic guitar/violin). All of these band members, except for the pianist, sing and act as secondary characters in the show. However, this is also open to interpretation, and the show may be performed with an ensemble of singers/performers who are separate from the instrumentalists.
Southern Comfort's award-winning production was presented as an Equity Showcase. We are seeking our first definitive regional and/or Off Broadway production and welcome the opportunity to collaborate as we finalize our development.
Excerpts