Back to the 27th Annual Festival of New Musicals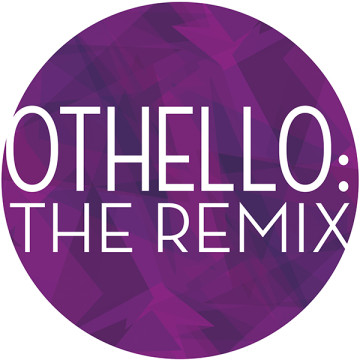 Othello: The Remix
2015 Festival
Director
Brian Hill
Cast
Jackson Doran, Postell Pringle, G Q and J Q
---
Number of Acts: 1
Number of Principals (Male): 4
Total Cast Size: 4
Orchestra Breakdown:
n/a
Casting Notes:
Voice of Desdemona is recorded.
Genre & Style:
---
---
Synopsis
This fresh take on Shakespeare's tragedy is spun out and lyrically rewritten over original beats by The Q Brothers—America's leading re-interpreters of Shakespeare through hip-hop. Whether you're looking for a rockin' night of rhythm and rhyme or a new way to think about Shakespeare, Othello: The Remix delivers an intense, high energy spin like no other.
Othello: The Remix is forging its own path in musical theatre, led by its creators The Q Brothers. With only four actors, Othello is updated and brought to life with a hip-hop beat in a way that respects the source material but isn't afraid to take some parts and remix them.

- Festival Committee
Development History
Othello: The Remix was commissioned for the Globe to Globe Festival by Shakespeare's Globe, Chicago Shakespeare Theater and Richard Jordan Productions. Since its world premiere on May 5, 2013 as part of the London 2012 Cultural, it has toured widely, captivating audiences at the Edinburgh Fringe Festival, Australia, Germany, South Korea, Poland, New Zealand, and United Arab Emirates. Over the years, it has garnered tremendous acclaim and honors, including Edinburgh's Musical Theatre Matters Awards for Best New Musical Theatre Show and Best Lyrics, as well as a Joseph Jefferson Award for Best Ensemble. The show is a past recipient of a Writers Residency Grant from NAMT's National Fund for New Musicals.
Festival Successes
Chicago Shakespeare Theater (IL) production in April 2016. Off-Broadway production in November 2016 at the Westside Theatre (NY) produced by John Leguizamo.
5 Things You Should Know
Othello: The Remix was written by some hip hop freaks/
We rhyme our conversations while we flip hot beats/
Different from the norm, it's a whole new form/
When the Bomb-itty hit in '99 it was born/
And now it's catchin on and there's no stoppin it/
Shakespeare and Hip Hop? You thought they was opposites/
If lyrics get you geeked, we got some verbal treats/
Stealin from Shakespeare like he stole from the Greeks/
Good storytellers borrow, but great ones steal/
So believe me, the thievery is how we keep it real/
Othello: The Remix is performed entirely to track and is under 90 minutes at full length. It is a musical and an opera of sorts, because all scenes are over music and in verse. It requires a cast of four raptors (rapping actors) plus a DJ. However the cast could be made larger by "undoubling" roles. We are excited for alternative casting opportunities.
Audiences in 11 countries have experienced the joy of The Remix, but folks in the US have yet to discover it, except for those who caught our highly-acclaimed 6-month run at Chicago Shakespeare Theater.
A water molecule is made up of two atoms of hydrogen and one atom of oxygen, and the four actors in Othello: The Remix drink tons of them, as they rap, dance, and play over 25 characters combined!
We are open to and excited for a New York run, touring possibilities, regional productions, licensing opportunities and the show eventually making its way to the big screen.
Excerpts