Back to the 34th Annual Festival of New Musicals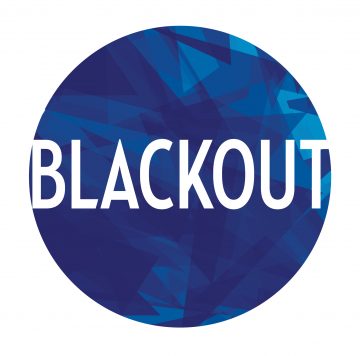 Blackout
2022 Festival
Director
Asher Lloyd Ehrenberg
Music Director
Lily Ling
Cast
Will Blum, Nadia Dandashi, Jacob Dickey, Jared Goldsmith, Bre Jackson, Olivia Kaufmann and Graham Rowat
---
Number of Acts: 1
Number of Principals (Male): 4
Number of Principals (Female): 4
Total Cast Size: 8
Orchestra Breakdown:
Piano, 2 guitars, bass, drums.
Casting Notes:
The show has eight characters, and can be done with eight actors, or using four actors, they can play two characters each.
Genre & Style:
---
---
Synopsis
On August 14th, 2003, Toronto was plunged into chaos when the largest blackout in North American history left millions stranded in the dark. Inspired by real events, Blackout tells three stories of hope, resilience, and connection that unfold when the city is dark, and strangers band together to find the light.
Development History
In 2018, we were commissioned by The Musical Stage Company to write a short musical based on a news article from the archives of the Toronto Globe and Mail. We were inspired by a photograph taken during the Great Blackout of 2003, and our short musical Cygnus was presented as part of RePrint at the Globe and Mail Centre in 2019. Further development from Musical Stage and the Aubrey & Marley Dan Fund for New Musicals led us to expand the musical into Blackout. A workshop production of Blackout was presented by The Musical Stage Company in collaboration with Canadian Stage at the High Park Amphitheatre in the summer of 2021.
5 Things You Should Know
Blackout is inspired by the Great North East Blackout of August 14, 2003, which sent Toronto (and most of the Eastern Seaboard) into chaos for 48 hours. It was the largest power outage in North American history, leaving millions stranded in the dark, unable to reach their loved ones.
Toronto's Musical Stage Company brought Anton and Steven together in 2018 to create a short musical based on a news article from The Toronto Globe and Mail newspaper archives. We chose a photograph of a young couple watching the sun set behind the Toronto skyline the night of the blackout. The sky is glowing, but all the buildings are dark, and we were intrigued by what's going to happen when the sun goes down.
Blackout is made up of three interconnected musicals, each loosely based on a Greek myth; Gemini, Pandora, and Cygnus, and they are all stories of connection, resilience, and hope. As we were writing Blackout, we noticed the many parallels between that day in August 2003 and what we have all experienced with the pandemic over the past two years. How the world suddenly stopped, and we had a chance to reflect on the things we took for granted–and now, we're ready to come out of the dark and find each other again.
. We live on opposite sides of the country, so most of our writing is done via electronic message. Our text chains are epic, and they usually include some sort of a scene, a song, or a voice memo of one of us singing or playing all the parts. We finished writing the full-length version of Blackout in 2020 and had a workshop production in Toronto's High Park Amphitheater in the summer of 2021.
We're really looking forward to making new relationships at NAMT. We hope to meet with theaters and producers who want to help us in this last phase of development and work towards our goal of regional and commercial productions. We feel like we're getting pretty close to having the musical we want. Our next steps are about refining the connections between the three stories and creating new orchestrations for a band of 3-5.
Excerpts