Home » Musicals »
Back to the 34th Annual Festival of New Musicals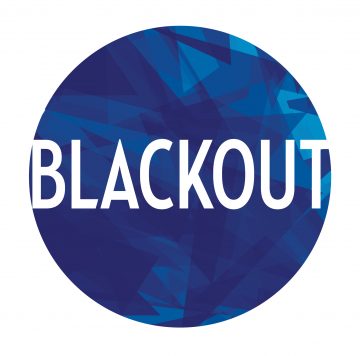 Blackout
2022 Festival
---
Number of Acts: 1
Number of Principals (Male): 4
Number of Principals (Female): 4
Total Cast Size: 8
Orchestra Breakdown:
Piano, 2 guitars, bass, drums.
Casting Notes:
The show has eight characters, and can be done with eight actors, or using four actors, they can play two characters each.
Genre & Style:
---
---
Synopsis
On August 14th, 2003, Toronto was plunged into chaos when the largest blackout in North American history left millions stranded in the dark. Inspired by real events, Blackout tells three stories of hope, resilience, and connection that unfold when the city is dark, and strangers band together to find the light.
Development History
In 2018, we were commissioned by The Musical Stage Company to write a short musical based on a news article from the archives of the Toronto Globe and Mail. We were inspired by a photograph taken during the Great Blackout of 2003, and our short musical Cygnus was presented as part of RePrint at the Globe and Mail Centre in 2019. Further development from Musical Stage and the Aubrey & Marley Dan Fund for New Musicals led us to expand the musical into Blackout. A workshop production of Blackout was presented by The Musical Stage Company in collaboration with Canadian Stage at the High Park Amphitheatre in the summer of 2021.
Excerpts