18th Annual Festival of New Musicals
2006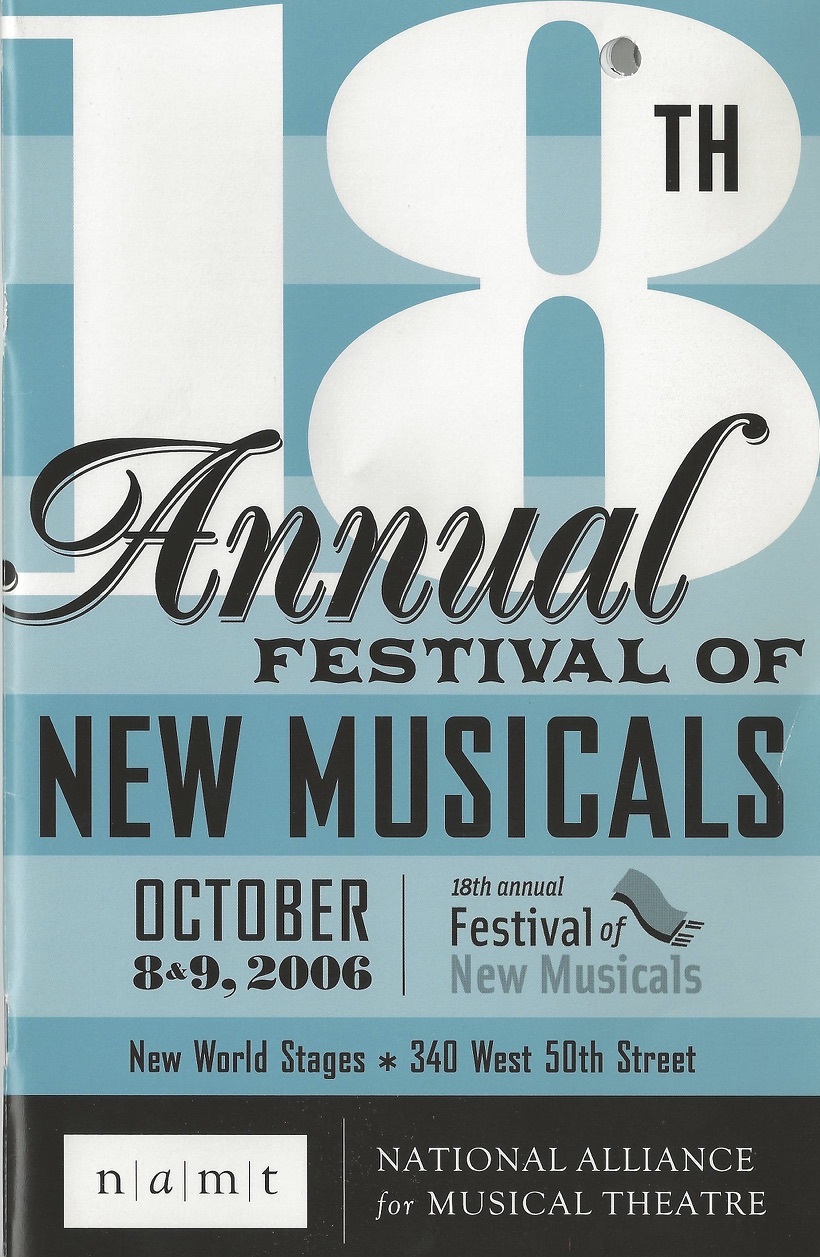 Overview
October 8 - 9
New World Stages
340 W 50th Street, New York, NY
The 18th Annual Festival of New Musicals was held in New York City at New World Stages on Sunday, October 8 and Monday, October 9, 2006 for an invited audience of NAMT members and musical theatre producers.
Festival Program
Songwriters Showcase
FALLING FOR EVE by David Howard and Bret Simmons
ETHAN FROME by Michael Ruby and Adam Gwon
FARAWAY BAYOU by Michael Milton, Margaret Dorn and Janie Barnett
IT SHOULDA BEEN YOU by Brian Hargrove, Barbara Anselmi, Jill Abromovitz, Carla Rose Arnone, Ernie Lijoi and Will Randall
JOYCE JACKSON'S GUIDE TO DATING by Scott Logsdon and Steve Marzullo
LONG SEASON by Chay Yew and Fabian Obispo
PLASTIC! By Robert Maddock, Joe Iconis and Reza Jacobs
ROCKWELL: LIFE ON A PALETTE by Eleanor Albano, Anthony Barnao and Ron Abel
THE STORY OF MY LIFE by Neil Bertram and Brian Hill
WRITING ARTHUR by David A. Austin
This page was last updated on 07/18/2018. Some musical and writer information may be more recent.