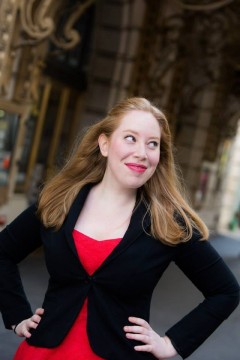 54 Below's Jennifer Ashley Tepper announced in an interview with Playbill.com that "Broadway's Living Room" will be launching a new series next year called New Musicals at 54: A Showcase of Our Own. "The idea is to present ten new musicals that haven't been produced in New York, yet that are things you might have seen an out-of-town tryout of or a workshop of," said Tepper. No word yet on what shows will be featured, but the initial list of writers announced includes several Festival alumni: Kirsten Childs (The Bubbly Black Girl Sheds her Chameleon Skin, Festival 1998), Adam Gwon (Ordinary Days, Festival 2008), Joe Iconis (Bloodsong of Love, Festival 2011), and Georgia Stitt (Big Red Sun, Festival 2010).
We can't wait to see what Jen and our talented alumni have to show us!
Watch video from our own shows at 54 Below in our concerts archive.