Home » Musicals »
Back to the 34th Annual Festival of New Musicals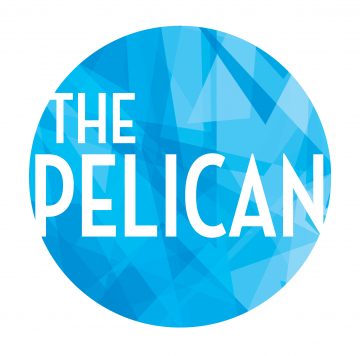 The Pelican
2022 Festival
Director
Alan E. Muraoka
Music Director
Adam Cole Klepper
Cast
Míchel Alejandro Castillo, Diana DeGarmo, Michelle Dowdy, Diana Huey, Apollo Levine, Judy McLane and Timothy Warmen
---
Number of Acts: 2
Number of Principals (Male): 3
Number of Principals (Female): 4
Total Cast Size: 7
Orchestra Breakdown:
Piano, Electric Guitar, Electric Bass, Drums; Violin I, Violin II, Viola, Cello
Casting Notes:
Total cast is 7. All members of the ensemble are principals.
Genre & Style:
---
---
Synopsis
In the not-too-distant future, The Pelican Bar is almost all that remains of a Florida coastal town devastated by climate change. When a new category of hurricane approaches, the few offbeat residents that remain must make a choice: exchange their freedom for safety in a nearby Corporate City or risk the storm to keep their town alive. Brimming with raucous melodies and deep grooves, humor and heartbreak, The Pelican is a musical that shines with the colorful chaos of Florida.
Development History
Born and raised in St. Petersburg, Florida, Dylan and Will grew up childhood friends and have been collaborating on musicals for the last twelve years. Inspired by the fate of their hometown in light of climate change, The Pelican began as an idea in 2019 and quickly evolved from there. In 2020, they were awarded a Frank Young Fund for New Musicals Writers Residency Grant from NAMT to finish a first draft of The Pelican—culminating in a virtual reading held in December of that year. In February 2022, an in-person reading produced by Theatre Now New York was held at The Gural Theater.
5 Things You Should Know
THING #1: We are both native Floridians! While we currently live in NYC, Dylan and Will were both born and raised in St. Petersburg, Florida. This musical originated from the question: in a future where the world has been ravaged by climate change, what will happen to cities like our hometown of St. Pete?
THING #2: Climate change is the biggest existential threat to our species! In the United States alone, approximately 25 million people live in coastal communities that will be on the front lines of climate change. By 2050, our hometown of St. Petersburg, Florida will most likely suffer from chronic severe flooding and the coastline will be completely submerged underwater. The Pelican is both an exploration of this global issue and a cautionary tale about our world's potential future. Beyond the major theme of climate change, this is a story about survivors. It's about community, family, love, and how we define home.
THING #3: Our process is extremely collaborative. If Will is working on the book, Dylan is usually in the same room also working on music. Every element of the writing is intertwined and connected.
THING #4: In Florida we don't have snow days, we have hurricane days. It's eerie. You just sit around and wait for the storm to pass.
THING #5: Everybody has a Florida story. One time while on the interstate, Dylan saw a quintessential Florida Man driving against traffic in a Jazzy Power Chair wearing only a leopard print kimono and tighty-whities. When Will was ten, he and a few friends found a pelican trapped in a discarded fishing net. They worked together to free the bird using only a pair of scissors and their wits. Florida can be a difficult place for outsiders to understand. It's earned a reputation for craziness, but it's also a jungle paradise. The juxtaposition of the bizarre and the beautiful is something we explore throughout The Pelican.
Excerpts