Back to the 35th Annual Festival of New Musicals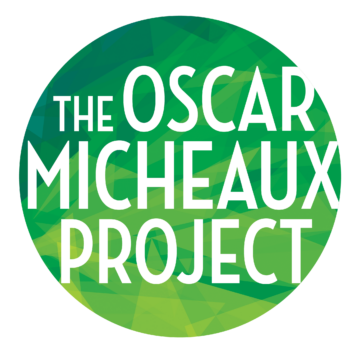 The Oscar Micheaux Project
2023 Festival
Contact for Rights
Susan Gurman, Agent

Gurman Agency LLC

---
Number of Acts: 2
Number of Principals (Male): 2
Number of Principals (Female): 2
Preferred Ensemble Size: 5
Total Cast Size: 9
Orchestra Breakdown:
Orchestra members should be jazz musicians. Piano, bass, drums, trumpet, trombone, reed player (flute/sax/clarinet).
Casting Notes:
This show features an all Black performance ensemble, including a cast of 9 and an onstage jazz band. In addition to the four principal roles, an ensemble of five strong singers who are versatile character actors (and move well) portray a variety of roles throughout the piece.
Genre & Style:
---
---
Synopsis
From silent pictures to the talkies, groundbreaking cinematic pioneer Oscar Micheaux battles the racism of Hollywood to bring Black stories to the silver screen… facing down censorship boards, financial ruin, and family betrayal. Micheaux's legacy as America's first major Black filmmaker comes to syncopated and soulful life in this jazz musical.
Development History
March 2021: a 10-minute musical film, "Making Micheaux," commissioned for Prospect Theater Company's VISION series. May 2021: a livestream concert at the Triad Theater presented by 23Arts. November 2021: a Prospect developmental reading of act one, supported by a NAMT Writer Residency grant. January 2022: further script development at the Johnny Mercer Writers Grove at Goodspeed Musicals. March 2022: Concert at 59E59 Theatres in Prospect's IGNITE series. December 2022: Prospect invited reading of the first full draft, presented at Ripley-Grier studios with the support of commissioning grants from the NEA and NYSCA.
5 Things You Should Know
The Oscar Micheaux Project brings to light a major piece of American and cinematic history that not many people know about. As America's first major black filmmaker, Oscar Micheaux left a legacy of over 40 films – from the silent era to the talkies. He lived a truly remarkable life, and his pioneering struggles and groundbreaking successes are a dynamic story that needs to be told.
Our show uses the immediacy of jazz music to connect with Oscar's energy at the heart of the story. We'd love an onstage band of jazz musicians, who play from a fully notated part, but also can improvise. Oscar triumphed through many hardships by improvising and innovating new approaches to film and storytelling. That's why jazz, blues, and improvisation played by a live jazz band onstage is quintessential to this piece. We want to find ways to break down the traditional divide between actors and musicians, and explore how Oscar's power of self invention can be expressed in the flow between musicians and performers on stage.
In addition to the four principal roles, the show uses a flexible ensemble to play the many characters who came and went in Oscar's life throughout his long and varied career. This ensemble needs a minimum of 4 performers to cover the vocal arrangements, but it can easily be expanded.
We envision an exciting design world for the show, and visual storytelling that makes use of projections and choreography at crucial moments. We're excited to experiment with ways to interweave imagery from Oscar's movies and other period films with various forms of dance and movement.
This project was launched with a 2021 NEA commissioning grant, and our team has been working together for two and a half years. We are relatively early in our process, and would love to move forward to our first real developmental workshop or production, to see the piece on its feet and explore all the storytelling elements more fully.
Excerpts