Home » Musicals »
Back to the 34th Annual Festival of New Musicals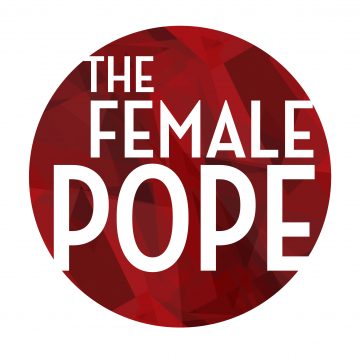 The Female Pope
2022 Festival
---
Number of Acts: 2
Total Cast Size: 9 persons
Orchestra Breakdown:
1. pianist/ organist 2. percussionist (rock kit with orchestral add ons: timpani, tubular bells, marching snare and chimes) 3. electric bassist who can also play upright 4. Guitarist (with pedalboard— electric guitar, not acoustic) 5. violinist 6. reeds multi-instrumentalist (dream additions) 7. cellist 8. second violinist 9. viola 10. trumpet or french horn 11. trombone or sousaphone
Casting Notes:
If budget and concept allows, there could be a cast member for every role.
Genre & Style:
---
---
Synopsis
The Female Pope is highly disputed story about a woman in the 9th century who rose to the papacy. A young girl's father – desperate to keep her safe – disguises her as a boy, with the promise of an education. This unlocks a passion for learning that propels her to the most powerful position in the world. A stunning achievement that threatens the very existence of the Catholic Church itself
Development History
At their initial meeting, Heather and Shannon bonded over their love of Greek food, mathematics, science, spirituality, and their desire to create musicals rooted in their passions (minus the Greek food) that was appealing and inspiring to young people. The Female Pope is a semifinalist for Eugene O'Neill Theatre Center's (NMTC). Shannon is an affiliated artist with New Georges, where this piece has their support and are hosting an upcoming roundtable. Other exciting development news includes upcoming readings/workshops at Wellesley and Smith, the alma maters of some of the nation's fiercest female leaders.
Excerpts