Back to the 27th Annual Festival of New Musicals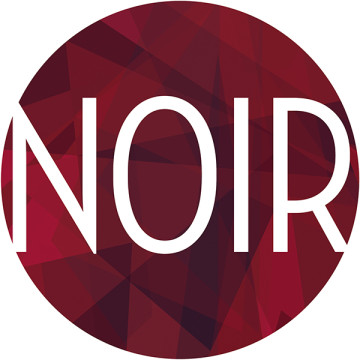 Noir
2015 Festival
Director
Chloe Treat
Music Director
Jason Hart
Cast
Jeremy Bloom, Lilli Cooper, Daniel Everidge, Kevin Mambo, John Schiappa, Emily Skeggs, Theo Stockman and Adrienne Warren
---
Number of Acts: 2
Number of Principals (Male): 3
Number of Principals (Female): 2
Preferred Ensemble Size: 2
Total Cast Size: 7
Orchestra Breakdown:
Keyboard, Guitar, Laptop, Foley Artist could double on percussion
Casting Notes:
Live foley plays a significant role in the piece –
Genre & Style:
---
---
Synopsis
A heartbroken man never leaves his apartment, consoled only by the music on the radio. Through the thin walls, he hears almost every word of the couple next door—and before long, his eavesdropping becomes an obsession. Soon he finds himself drawn into a web of lust, lies, deceit and danger. Noir is a lush and mysterious new musical inspired by radio plays and classic film noir.
Noir was appealing to the committee on several levels: at the heart there is a great story and compelling music, but the writers don't go about it in the usual way. With the creative use of a foley artist, this show is truly mixing radio plays, film noir, presentational cabaret and suspense into a uniquely theatrical event.

- Festival Committee
Development History
Noir was developed in part at Rhinebeck Writers Retreat and at the Joop van den Ende Academy in Hamburg, Germany. It received a reading at Playwrights Horizons and a workshop presentation as part of New York Stage & Film's Powerhouse Theatre season in Summer 2015.
Festival Successes
World Premiere production planned for January 2021 at the Alley Theatre (TX).
5 Things You Should Know
The piece is an original story inspired by classic film noir (Double Indemnity, Rear Window), modern film noir (Mulholland Drive, The Lives of Others) as well as by radio plays.
It's a mystery — we couldn't remember the last time we saw a stage mystery, so we wanted to remedy that! — with a sexy and twisted love story woven throughout.
There is an onstage foley artist, creating live sound effects to accompany the action.
The music is an exploration of hybridizing and integrating organic instrumentation and electronic instrumentation in a score that is modern but has strong references and connections to musical styles of the original film noir era.
In keeping with classic noir, there are a number of twists in the second act — sadly you won't get to see those in the NAMT Act 1 presentation format — but we promise they're very fun and very twisty.
Excerpts