Back to the 28th Annual Festival of New Musicals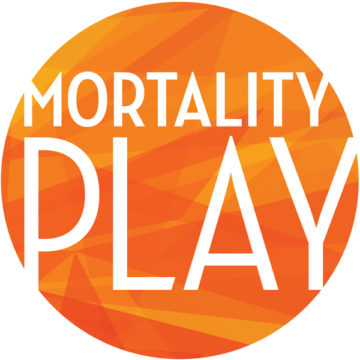 When We're Gone (fka Mortality Play)
2016 Festival
Director
Michael Perlman
Music Director
MIKE PETTRY
Cast
Alex Boniello, Joshua Boone, Gerard Canonico, Nicholas Christopher, Kathryn Gallagher and Charlie Pollock
Contact for Rights
Marc Orsini, Bret Adams Ltd. 212.765.5630, morsini@bretadamsltd.net
---
Number of Acts: 1
Number of Principals (Male): 5
Number of Principals (Female): 1
Total Cast Size: 6
Orchestra Breakdown:
1-2 guitars, bass guitar, drums, piano, and possible strings
Casting Notes:
Ideally, the actors playing Todd and Ashton both play guitar.
Genre & Style:
---
---
Synopsis
Mortality Play is a new musical about a 16-year-old in 1349 trying to be a rock star in plague-ridden London. This modern take on a medieval morality play follows a young man's struggle to decide between what he wants to do and what he believes the world needs of him.
We were dazzled by the songwriting, concept and ambition of this completely idiosyncratic work. The authors have improbably breathed new life into the medieval morality play and in doing so connect the story of their generation to the story of any young dreamer who has ever tried to live up to their potential in a world on the verge of falling apart.

- Festival Committee
Development History
Mortality Play was conceived at the Graduate Musical Theater Writing Program at NYU's Tisch School of the Arts, where it received its first reading in April 2011. In October 2011 it was presented as part of Ant Fest at Ars Nova. It was one of two shows selected for the Yale Institute of Music Theatre in 2012, where it was workshopped under the direction of Mark Brokaw and presented as part of the International Festival of Arts and Ideas. It was presented at Joe's Pub in March 2014, and two of its songs were featured in the NAMT Songwriter's Showcase in October 2015.
Festival Successes
World Premiere production in September 2018 at Lyric Theatre of Oklahoma (OK).
5 Things You Should Know
Mortality Play is an original story that draws inspiration from medieval morality plays such as Everyman. These allegorical plays, which feature a central character representing all mankind interacting with personified concepts battling for control of his soul, were among the first to blur the lines between sacred and secular theater.
Mortality Play lives in both the past and the present. The action takes place in 1349 London, but the characters have contemporary sensibilities and speak like present-day teenagers.
Several songs in the show begin within the world of medieval England and transform into rock concerts. These numbers blur the time periods the most, providing exciting design opportunities to explore the explosive dichotomy between the two worlds.
Mortality Play has an intimate cast of 6, including two characters who are in a rock band, providing opportunities to showcase actors who play instruments. The band size is 4-6, and can be on the smaller side if the actors are rocking out on their own guitars.
Mortality Play has been successfully presented in workshops as well as in concert, and we're now looking to get it on its feet so we can start exploring the world through the various design elements. We are seeking development opportunities and productions by theaters interested in exploring medieval theater through a contemporary lens, as well as theaters who want to rock out.
Excerpts