Back to the 33rd Annual Festival of New Musicals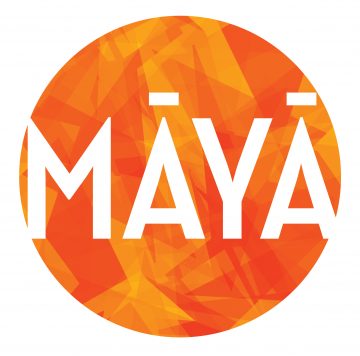 Māyā
2021 Festival
Director
Arpita Mukherjee
Music Director
Nate Hopkins
Cast
Meetu Chilana, Jamen Nanthakumar, Daniel Plimpton, Ben Roseberry, Vishal Vaidya, Sonya Venugopal and Kuhoo Verma
---
Number of Acts: 2
Number of Principals (Male): 4
Number of Principals (Female): 3
Total Cast Size: 7
Orchestra Breakdown:
Piano, Keys 2, Guitar/Sitar, Woodwind, Violin, Cello, Bass, Drums, Percussion/Tabla, Trumpet, Trombone, French Horn
Genre & Style:
---
---
Synopsis
India, 1930. When Gandhi's non-violent independence movement arrives on Maya Mehta's doorstep, our heroine's life of poetry and privilege is turned on its head. With a score that fuses Western pop and Indian classical music, Māyā tells the story of how one person can make a lasting mark on a movement.
Development History
Cheeyang & Eric started collaborating during their time at NYU and are interested in stories where the East meets the West. The impulse to write a show about India's independence movement started from existential questions: Can anyone make a difference in the world? What is the artist's role and how does art intersect with activism? Their journey led them through some incredible opportunities, including a retreat with Live & In Color, a developmental lab with Pace University and headlining Kennedy Center's Millennium Stage. All this would not be possible without their close friend and collaborator, Arpita Mukherjee.
Festival Successes
AMAS Musical Theatre Staged Reading, Theatre Row (2022). Upcoming Production in India (2024)
Excerpts